The Canadian CPPIB pension fund negotiates the purchase of Q-Energy | Companies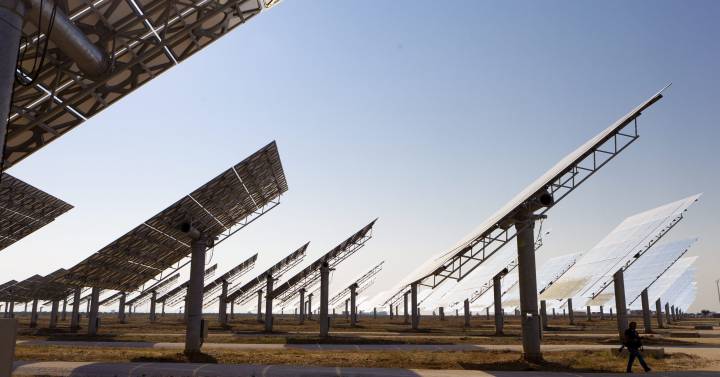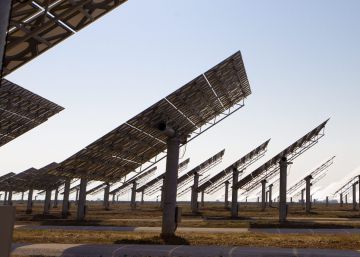 The renewable energy boom continues in Spain. Its profitability is well above that offered by classic assets and the new Executive is absolutely friends with green energy, so the regulatory horizon is a priori clear. The last operation is that of Q-Energy, the investment arm in this sector of the risk capital fund manager Qualitas Equity. It is for sale, and the Canadian CPPIB pension fund is one of the big stakeholders that negotiates its purchase, according to financial sources.
One of Q-Energy's main assets is FSL Solar, in which it controls 49%. The company, founded in 2006, has invested more than 1.5 billion in renewable energy generation plants worldwide and owns and operates solar photovoltaic plants in Spain and Italy with a total installed capacity of 148 megawatts. The owners of FSL are Qualitas (49%), Landon, the holding company of the Gallardo, the main shareholders of Almirall, with 26%, and several minorities led by Rafael Benjumea, José Benjumea and Borja Guinea with 25%.
The great architect of Q-Energy is Íñigo Olaguíbel, founding partner of Qualitas Equity, former CEO of Vela Energy and promoter of the manager's green investment. Another of the assets in the perimeter of Q-Energy, in part, is Vela, also created in 2006, but which in 2017 was acquired by Sonnedix, a renewable energy platform owned by JPMorgan Asset Management. Vela has a portfolio of large-scale photovoltaic solar plants of more than 122 megawatts and operates in total more than 240 megawatts in Spain and Italy.
The key is that Q-Energy retains the management of Vela's financial, legal and technical assets, as well as the operation, as well as the maintenance of the Sonnedix-owned asset portfolio. In total, the Q-Energy team has more than 60 professionals who manage more than 80 renewable installations in Spain and Italy. The gross debt of FSL Solar amounts to 610 million euros, while that of Vela is 488 million, according to Bloomberg.
Q-Energy has invested more than 3,000 million euros in debt and capital in the sector since its inception. Since Qualitas Energy they have declined to comment on this information to this newspaper.
Q-Energy was also the founder of Fotowatio Renewable Ventures (FRV), which was handed over to the Arab group Abdul Latif Jameel, owner of the firm since April 2015. The company put the poster on sale in April last year, as published by CincoDías on April 4. JPMorgan took over the mandate and Chinese giant Three Gorges studies its acquisition for a maximum of 1.5 billion euros, according to Bloomberg on November 29.
The latest operations in the sector
Fury. ACS's renewable assets, grouped in Zero-e, are sold, according to the CNMV on January 3, with an expected company value (capital plus debt) of some 2,200 million euros. Previously, Brookfield paid 440 million for 50% of X-Elio to KKR, which sold 30% and the Riberas, who got rid of their total stake for 20%. In mid-December, the Italian F2i infrastructure fund acquired Renovalia from Cerberus for 700 million. All this furor had started in November 2018, from the hand of the Canadian pension fund of Alberta with the purchase from Oaktree of Eolia, a dry dock operation since 2017.