The campaign against influenza in the Canary Islands vaccinates 223,575 people in the first month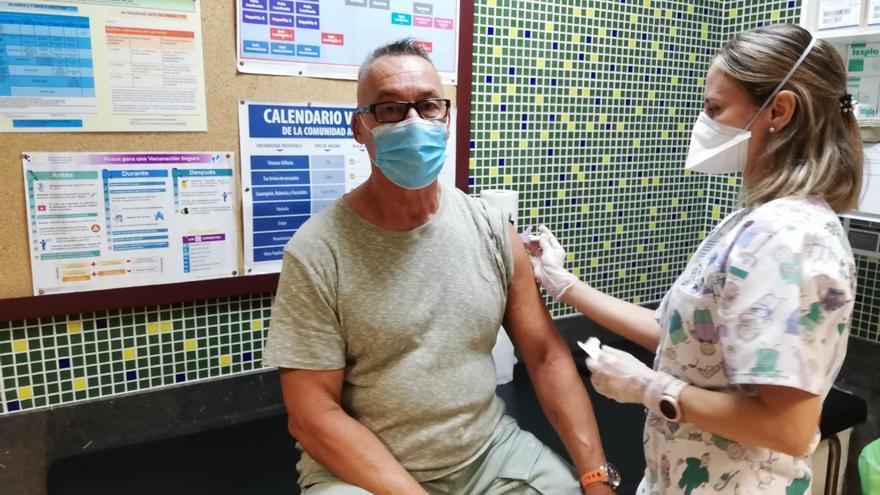 The Ministry of Health of the Government of the Canary Islands reports that during the first month of the flu vaccination campaign, a total of 223,575 people, 42.47% more than in the same period of the previous season, in which the number of administered doses amounted to 156,930.
This high participation is evident in the results of weeks three and five of the campaign, in which 60,792 new people were vaccinated in just fourteen days.
By islands, during the first month of the campaign they had been vaccinated in Tenerife 95,989 people, 44.88% more that in the 2019 campaign; 87,257 in Gran Canaria (33.64% more than in 2019), 14,440 in Lanzarote (67.50% more), 10,348 (43.64% more), 10,278 in Fuerteventura (76.60%), 3,668 in La Gomera (41.62% more) and 1,595 in El Hierro (38.70% more).
The increases achieved, above 50%, in the Health Areas of Fuerteventura (76.60%) and Lanzarote (67.50%), Although all the Islands have registered significant increases, over 30%, in the accumulated number of vaccines administered in the first month of the campaign compared to the same period of the previous one.
Acquired vaccines
The Ministry of Health acquired an initial batch of 297,000 vaccines for the 2020-2021 flu season, an amount that has been increased with the purchase of another 23,000 doses of the quadrivalent vaccine, for people aged between 6 months and 64 years, given the good reception that the anti-flu campaign has had among the Canarian population.
With this expansion, the total number of vaccines purchased this year by the Ministry amounts to 320,000 units, for an amount of 1,886,850 euros, and to which are added another 151,836 doses provided by the Ministry of Health, bringing the total to 471,836 final number of vaccines available to the population at risk.
Risk groups
The vaccine is recommended for everyone over 60 years of age, chronically ill of any age and their caregivers, pregnant women, health personnel and personnel from other professions that are also essential for the community, such as police and firefighters.
This year experts insist on the importance of flu vaccination given the coexistence of the seasonal virus with the Covid-19 pandemic, with the aim of reducing its incidence, reducing the mortality and morbidity associated with the flu and its impact on community.
Influenza vaccination is carried out by appointment, by calling 012 or their numbers without additional charges 922470012 and 928301012, designing a clean circuit for access to vaccination.