The Camfed project for girls' education in Africa, awarded the "Princess of Asturias" award for International Cooperation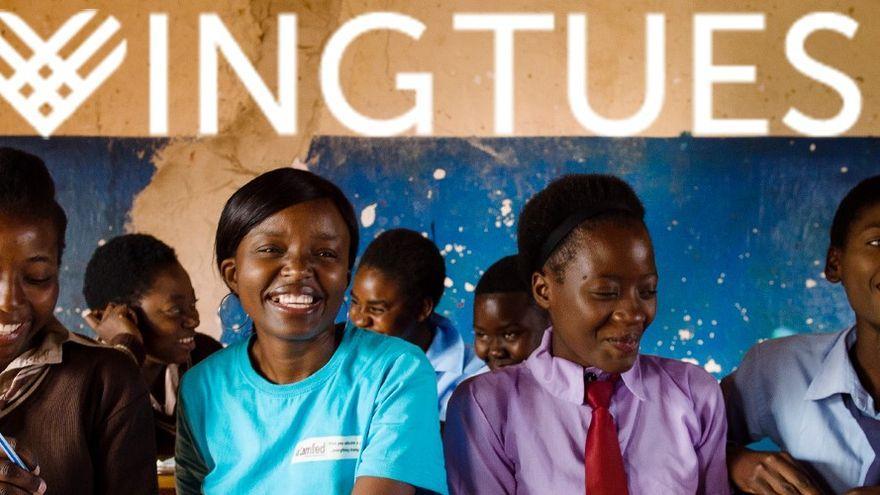 The CAMFED project, Campaign for Female Education, has been awarded this Wednesday with the "Princess of Asturias" award of International Cooperationl, sixth of the eight international awards that this year the organizer of some distinctions summons that this year lives its XLI edition. A total of 29 candidatures from 16 nationalities opt for this award. It is a international non-governmental, non-profit organization founded in 1993, whose mission is to eradicate poverty in Africa through the education of girls and the empowerment of young women. Camfed programs operate in Zimbabwe, Zambia, Ghana, Tanzania and Malawi.
CAMFED is a pan-African movement revolutionizing the way education is delivered education of the girls. Through a standard system of accountability for youth and the communities we serve, we have created a model that radically improves girls' prospects of becoming independent and influential women. Our impact increases exponentially through the Association of educated young women with the support of CAMFED. Together, we multiply the number of girls in school and accelerate their path to livelihoods and leadership.
CAMFED (the Campaign for Women's Education) supports some of the most excluded girls in sub-Saharan Africa to go to school, succeed, lead and grow up to turn the tide of poverty for their families and communities. Its programs are spearheaded by the young leaders of the CAMFED Association (CAMA), who partner with their communities to ensure that the right of all children to a quality education is granted.
Together with its partners, CAMFED has already supported 4.8 million children to go to school and, with your help, they are on an incredible journey to send millions more.
Among the benefactors of the organization are the actor Morgan freeman , the former president of the United States Bill clinton , the author Doris Lessing , the former prime minister of Australia and chair of the GPE board of directors Julia Gillard , the singer-songwriter Joan Armatrading , actress, singer-songwriter and philanthropist Rihanna , businesswoman and philanthropist Martha Lane Fox and the actress, model and activist Emma Watson . Social entrepreneur Ayisha Fuseini became a benefactor of the Camfed program when she submitted her proposal for her shea butter business.
Camfed was founded in 1993 by Ann Cotton to help girls go to school who would otherwise be denied education due to poverty. The idea for Camfed came after a research trip to Zimbabwe in which he came to believe that women's low school enrollment was due to poverty that did not allow them to cover school fees. It started by supporting 32 girls to attend secondary school in two rural districts of Zimbabwe.
Anticipating the need for post-school economic opportunities for youth in underserved rural communities, the Camfed Alumni Association (CAMA) was established in 1998 to connect young girls who drop out of school and provide avenues to access educational opportunities post-secondary. CAMA provides a structure through which its members can develop their activism and leadership. By 2017, CAMA had a membership of 84,675 young women, including now teachers, business leaders, government officials, healthcare professionals, and entrepreneurs. A hallmark of Camfed is the activism and philanthropy of its network of alumni, who are actively raising and managing funds to support the next generation of children in school.
Camfed is overseen by an Executive Team of Directors from all Camfed offices led by its CEO, Lucy Lake, who joined Camfed in 1994.
Due to the situation caused by the COVID-19 pandemic, the jury meeting is scheduled to take place via videoconference. The composition of the jury is as follows: Gustavo Suárez Pertierra (president of the jury), Gloria Fernández-Lomana García (secretary of the jury), Pedro Alonso Fernández, Maite Arango García-Urtiaga, Eugenia Bieto Caubet, Francisco de Paula Bisbal Pons, Andrés Conde Sol, Miguel Delibes de Castro, Beatriz Domínguez-Gil González, Enrique Fernández-Miranda y Lozana, Duke of Fernández-Miranda; Luis García Montero, Cristina Garmendia Mendizábal, Daniel López Acuña, Íñigo J. Losada Rodrígue, Sophie Müller, Sami Naïr, Juan Carlos del Olmo Castillejos, Ana Pastor Julián and Luis Sánchez-Merlo Ruiz.
Last year the award went to the Global Alliance for Immunization and Vaccination (GAVI, The Vaccine Alliance), the international consortium promoted by the Bill and Melinda Gates Foundation that aims to improve access to vaccination for the most vulnerable children and groups in less developed countries.