The call to people over 60 forms queues in the 'vacunadromes' of the capital islands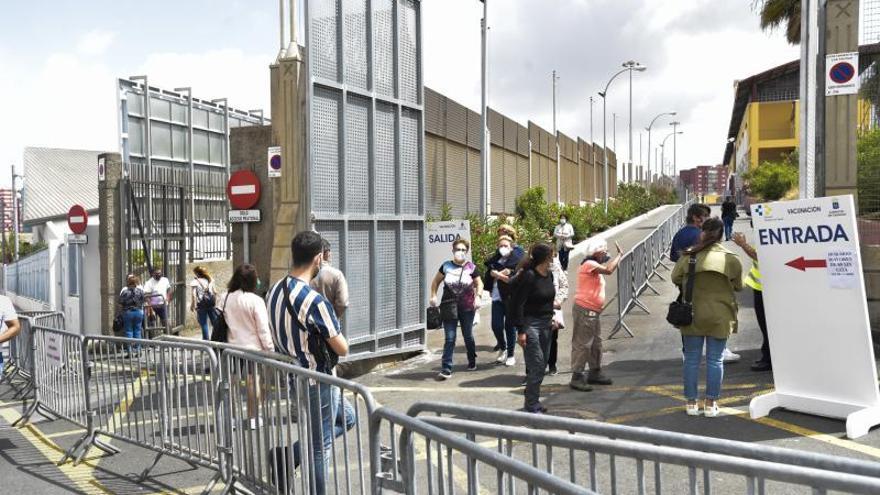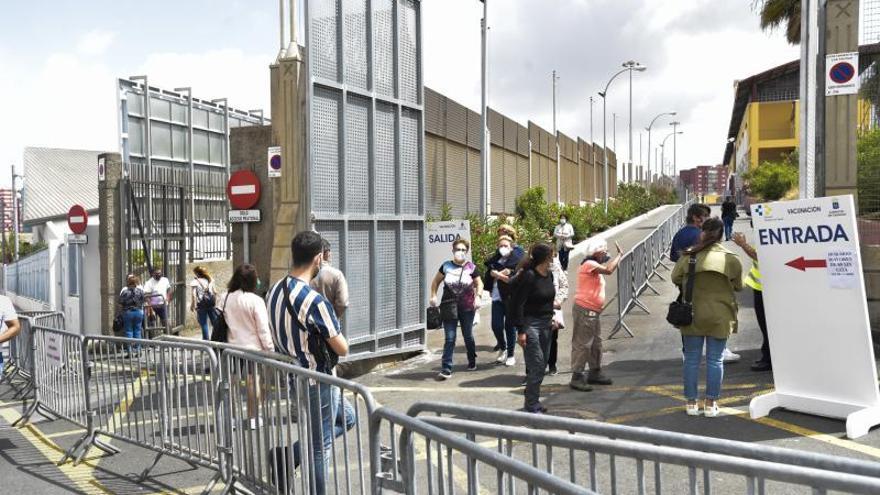 The massive appeal of the population had an immediate and overwhelming effect - a "success" according to the council itself - because from very early on it was causing long queues in which thousands of canaries waited with enthusiasm to finally receive their vaccine. These points were receiving patients from 10:00 a.m. to 5:00 p.m. this afternoon. Today the appeal will continue at the same time. The appeal also extends to mutualists from Muface, Mugeju and Isfas who are in this age group. It will be essential to present the DNI and the health card. In them, the corresponding vaccine will be administered according to their age group, in accordance with the provisions of the Vaccination Strategy against Covid-19: Astrazeneca to people between 60 and 69 years old, and Pfizer, Moderna or Janssen to those over 70 years old.
Those at these vaccination sites weren't the only queues in the morning. The expectation of the population has also moved to some health centers and other massive vaccination centers also received a large number of patients yesterday morning. According to the Ministry of Health, this is related because all the centers had open agendas last day. The line that formed outside the El Toscal health center, in Santa Cruz de Tenerife, was the most striking, as it ran through part of the street until it reached the Plaza de San Francisco. Queues of future vaccinated people also formed on the Guajara Campus, in La Laguna.
The health workers have also started this week to administer the sera to people between 50 and 59 years old that make up the ninth group of the National Vaccination Strategy, that is, those born between 1962 and 1970, both years included. However, the inoculation of groups 3 and 6 continues to be a priority - health and social health personnel who do not work on the front line and professionals with essential functions for society, respectively -, so it will be in the course of the next few days when it will increase the number of members of group 9 called for vaccination. Until last Friday, Health had administered 823,671 vaccines against the coronavirus of the 907,380 received. In total, until then, the complete immunization of 273,691 people had been achieved, 14.6% of the total.