The Caixabank logo already appears on the Kio tower that housed the Bankia headquarters in Madrid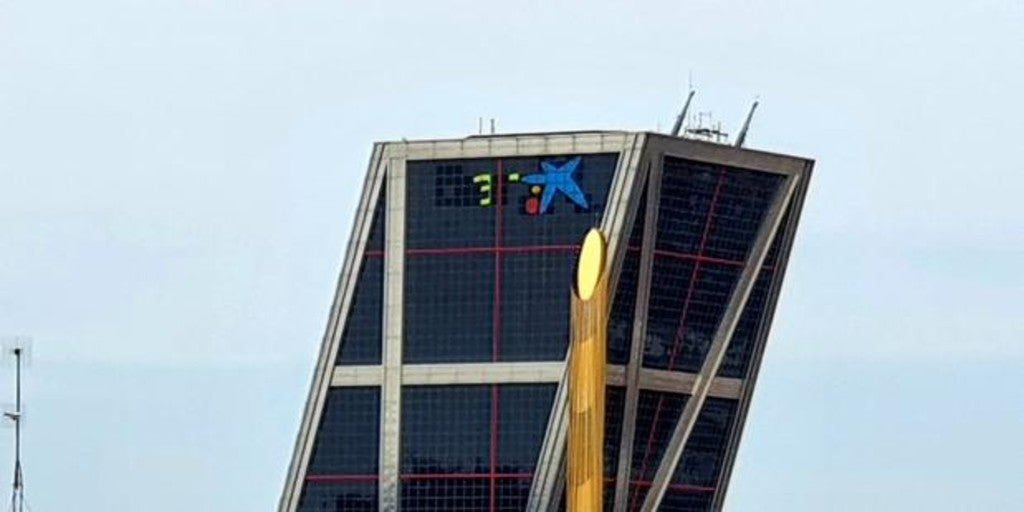 Updated:
Keep

The changes in the new Caixabank have not been long in coming. Yesterday the merger between the entity that until yesterday was directed by Gonzalo Gortázar and Bankia was made official, which has ended up disappearing. In yesterday's ceremony, both Gortázar and José Ignacio Goirigolzarri, the last president of Bankia and the new president of Caixabank, confirmed that during this weekend they would proceed to the change of logo in the most emblematic buildings. No sooner said than done. As of this morning, the Caixabank logo has been displayed on the Kio tower that housed the Bankia headquarters in Madrid, located in Plaza Castilla, at the end of Paseo de la Castellana.
The rest of the changes, according to Goirigolzarri yesterday, are expected to be implemented in the coming months. Thus, he believes that by June-July it will be fully implemented the Caixabank brand throughout the branch network. Step by step to leave only a brand and a logo in the coming months.
«The new Caixabank will have close to 20 million customers in Spain and 623,800 million euros in total assets, a volume that will make it the largest bank in the domestic market, with a relevant position at the European level, and a higher market capitalization at 20,500 million euros ", as explained by the entity in a statement yesterday. Likewise, it will hold the first position in the market share of deposits (24%), loans (26%) and long-term savings (29%); It will have a presence in around 2,200 municipalities, which it will serve with around 51,000 employees.
Figures from a national banking giant that today sees the light and that on Monday, March 29, will already be listed as one. Now it will be the turn of the unions to negotiate the employment adjustment that will come, which will not be less than 6,000 workers, according to financial sources. Gortázar, at a press conference, stressed that they hope to start the talks after Easter. "We have the work practically finished," he said in relation to his internal calculations, although there is still some "tweaking" to do.