The Cadiz pickets, emboldened and aggressive after the repeal of prison sentences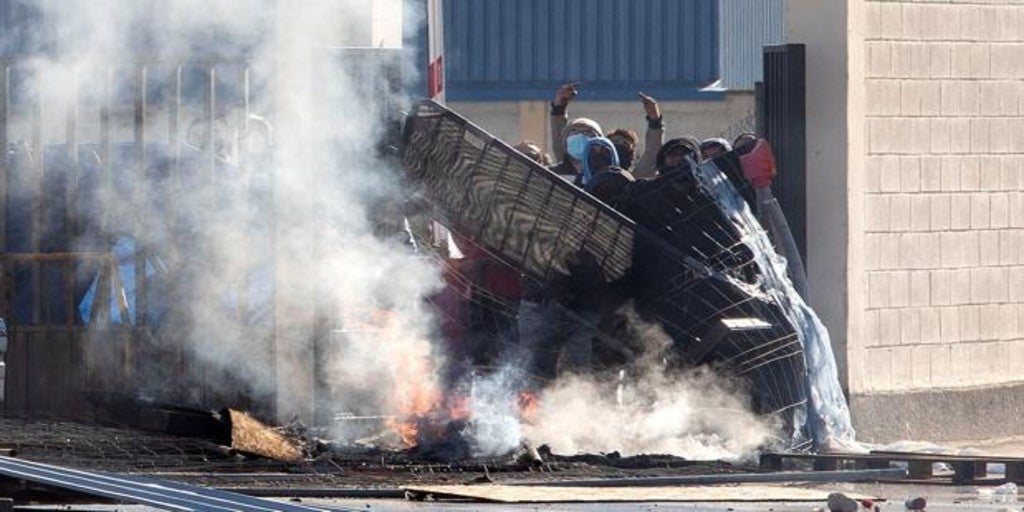 Madrid
Updated:
Keep

The indefinite strike called in the metal sector in Cádiz and the Campo de Gibraltar is characterized by the aggressiveness of the pickets that has led to a violence unknown for a long time in this industrial area that has caused significant damage despite the intervention of the forces of order and
physical assaults.
That strong hostility is fueled by the fact that Last April, the Courts abolished prison sentences from the Penal Code for the members of the violent pickets who were convicted. The measure, approved by all parties except PP and Vox, was part of the agreements of the PSOE, United We Can and the rest of the Government partners and was
a historic demand of the unions.
Specifically, point 3 of article 315 was deleted, which said that "those who, acting in a group or individually, but in agreement with others, coerce other people to start or continue a strike, will be punished with imprisonment of one year and nine months up to three years or with the penalty of a fine of eighteen months to twenty-four months ".
Some 300 trade unionists had been convicted in recent years to
jail sentences for being part of violent pickets but none of them, according to union sources, ever entered prison, either because the sentences were not high enough to enter jail, or because they were pardoned.
"Today is a great day for democracy in our country and for workers," said the general secretary of CC.OO., Unai Sordo, after the Senate approved the repeal of article 315.3 in April.
which punished trade unionists with "disproportionate" penalties "With the aim of restricting the right to strike."
Pepe Álvarez, general secretary of the UGT, affirmed that "during these years we have seen that the term 'coercion' has given rise to a broad interpretation of the crime: this has caused non-violent conduct to have been prosecuted in criminal proceedings. That working people who only defended their rights and those of their colleagues have been oppressed in unfair, uncertain and interminable criminal proceedings.