The Cabildo Plastic Arts Center opens an exhibition of creative women on March 8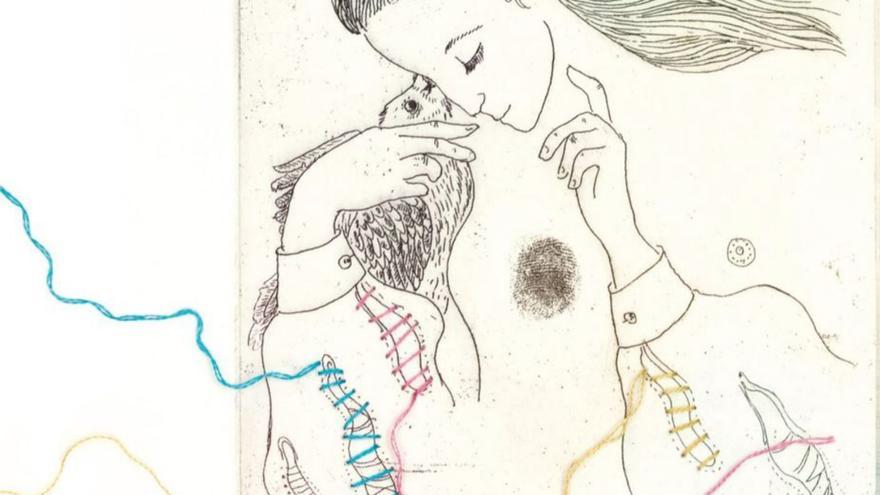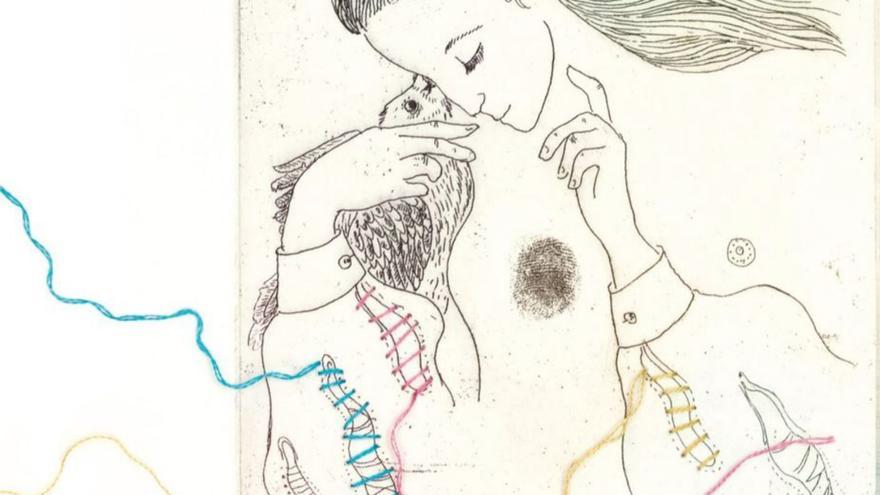 The Plastic Arts Center (C/Colón, 8), opens on Tuesday, March 8, International Women's Day, at 7:30 p.m., the collective exhibition scarswhich brings together the work of 48 creative women (24 engravers and 24 writers) showing a rich melting pot of 24 dialogues that is articulated throughout the exhibition as a book.
On the same day as the opening, which will be accompanied by the performative action Que nos zurzan, starring Sandra March, the catalog-book edited with the help of the Government of the Canary Islands and published at 6:30 p.m. coat scarswhich will remain open until April 13.
This multidisciplinary artistic project that reflects on the concept of the scar and the importance of care through the literary and graphic work of some 40 creators of diverse origins and generations, born or residing in the Canary Islands, has been coordinated by Ana de la Puente, artist and head of the Cabildo Gran Canaria Engraving Workshop, the artist Elia Verona and the writer Berbel. The exhibition is part of the program called March, with M for women, planned by the Council of Culture of the Cabildo during this month in its different cultural centers.
The sample scars It is configured with the work of 24 engraving artists who usually work with different techniques such as those used to make each of the exhibited graphic works (photosensitive techniques, xylography, collagraph, etching, collage and manual interventions) and the texts of 24 other women writers who have conceived their writings using different genres (narrative, micro-story, poetry, essay, etc.), offering the public a fruitful round-trip creative relationship in which the possibilities of expression and the varied nuances around them have multiplied. to the theme addressed by the exhibition, human vulnerability and the role of the wound, turning these into a song to life.
The creators who participate in this sample have been grouped in pairs and included in two different blocks. Thus, those that make up the block called Writings that inspire engravings are made up of Acerina Cruz and Anabel Quintero, Margarita Santana de la Cruz and Giuliana Conte, Alba Sabina Pérez and Teresa Correa, María Valerón Romero and Fabiola Ubani, Isabel Guerra and Lidia E. Díaz Gil , Tina Suárez Rojas and Paqui Martín, Purificación Santana and Cristina Martel, Patricia Rojas and Ana de la Puente, Candelaria Villavicencio and Mercedes Gómez Sande, Alicia Llarena and Isabel Llarena, Macarena Nieves Cáceres and Liuba Nosova and Silvia Elena Machado and Mariví Gallardo. On the other hand, in the other block, Engravings that inspire writings, there are Saskia Rodríguez and Elsa López, Marina Lymar and Berbel, Palma Christian and Aída González Rossi, Nadia Brito and Cecilia Domínguez Luis, Ana León García and María Gutiérrez, María Eizaguirre and Mayte Martín, Pilar Rodiles and Montserrat Fillol, Laura González and Paula Nogales, Conchi Rivero and Josefa Molina Rodríguez, Ana Beltrá and Dunia Sánchez Padrón, Elia Verona and María Jesús Alvarado and Nieves Viadero and Ylenia Perera.