The Cabildo de Gran Canaria denounces in the Public Prosecutor's Office for a hate crime against father Báez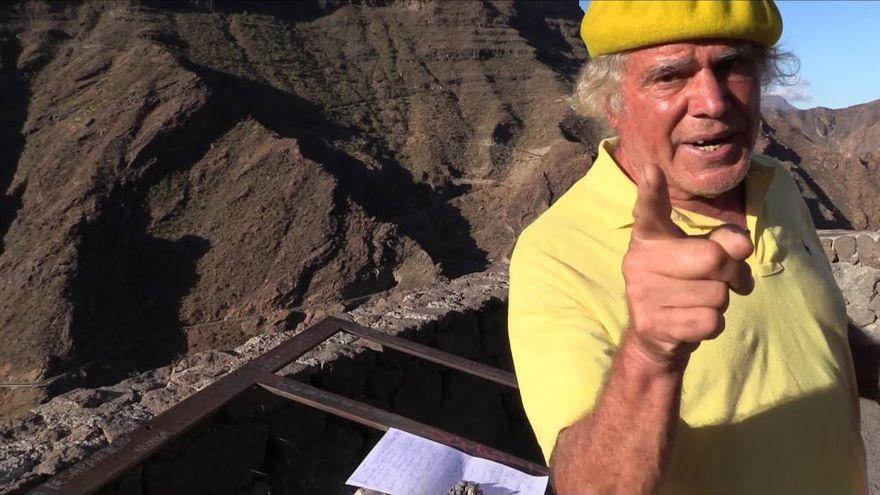 The Cabildo of Gran Canaria has formalized the complaint before the Prosecutor's Office of the Provincial Court of Las Palmas, to open an investigation to determine whether the statements by the one known as 'Father Báez' could be "constitutive of a criminal offense of hate for ideological reasons ".
This decision was announced last Sunday, after which there have been numerous adhesions to this initiative as well as the manifestations of rejection of the statements made by the parish priest in various media following the 'vicarious violence' murder of girls Olivia and Anna, indicates the Cabildo in a statement.
The insular institution considers it "very serious to exonerate the act of murdering two girls, justifying it in the breakdown of the marriage and in behaviors that clearly blame the girls' mothers."
In this way for the Cabildo "Use the media and social networks to justify the murder of these minors, for the marital separation and the mother's behavior is to blame the victim, and to apologize for values ​​and a discriminatory ideology and violence against women ".
The complaint considers that "the trivialization and justification of this crime, unanimously recognized as a case of extreme vicarious violence" could constitute a "gender-based hate crime typified in article 510 of the Penal Code."
Therefore, this obliges the Cabildo to "react as a society and as a Public Administration in compliance with the Law of Comprehensive Protection Measures against Gender Violence", especially to "eradicate behaviors that favor inequality of women in all media of social comunication".
For the Cabildo, "freedom of expression cannot protect a speech that frontally attacks the model of coexistence designed by the Constitution, seriously damaging the right to equality and non-discrimination" and considers, like the Constitutional Court, that the Ideological freedom "cannot cover the contempt and insult against persons or groups or the generation of feelings of hostility against them."
In the letter it is noted as outstanding aspects that 'Father Báez' holds the status of priest, which is relevant in terms of the events reported and that are attached to the letter of complaint with the list of interventions in different communication media.
He also recalls that in recent weeks Canarian society lives "with a mixture of disbelief, fright, anger, impotence and much astonishment everything related to the so-called 'case of the girls of Tenerife'.