The Cabildo de Gran Canaria Cup brings together 125 young cyclists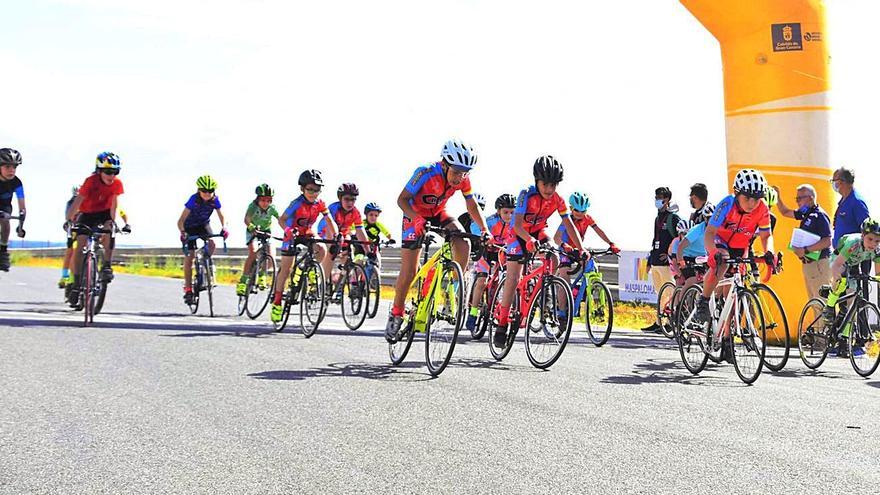 The first cycling test of the Cabildo de Escuelas de Gran Canaria Cup took place in the Maspalomas circuit, within the School Games program of the island itself, for the promotion of grassroots sport under the organization of the Gran Canaria Island Cycling Federation and grouped in the Schools Trophy and the Routes Trophy.
The competition consists of five tests to be carried out all of them in the same scenario, given the current pandemic, since it provides greater sports and health safety and meets all the requirements for this, both for participants and for the public (the parents of the children). participating children).
125 children of different categories participated in the event, from youngest to junior, in an unprecedented setting, with representation from all schools. The races were disputed by categories, with distances according to them, in a great sporting and family atmosphere that was followed with great interest by the public. The awards ceremony will be held in the last round of this Cup, which will close on June 27. The winners of this first day were, in Benjamin, Dylan Hernández (Alpe Bike); in fingerlings, Pablo Rodríguez (Piconera) and Leire Betancor (Piconera); in children, Adrián Luján (Bike Team) and Nekal Montesdeoca (Doratil Moyabike); in cadets, Dayron Acosta (Blue Power) and Dara Arencibia (Iduna); in junior Pablo Rodríguez (Atlefulca) and Andrea Pérez (Nafarroa Navarra) and Dayron Acosta (Blue Power); in sub23, Adrián Alonso (Tenerife Bike Point) and Lara Pérez (ACCPTFE), and in Elite, Josefine Hoeberg (Loro Parque Tenerife) and Esteban Cardona (M. Camping Nauta Tenerife).