The cabbage caterpillar, the insect that can make a difference in the fight against Covid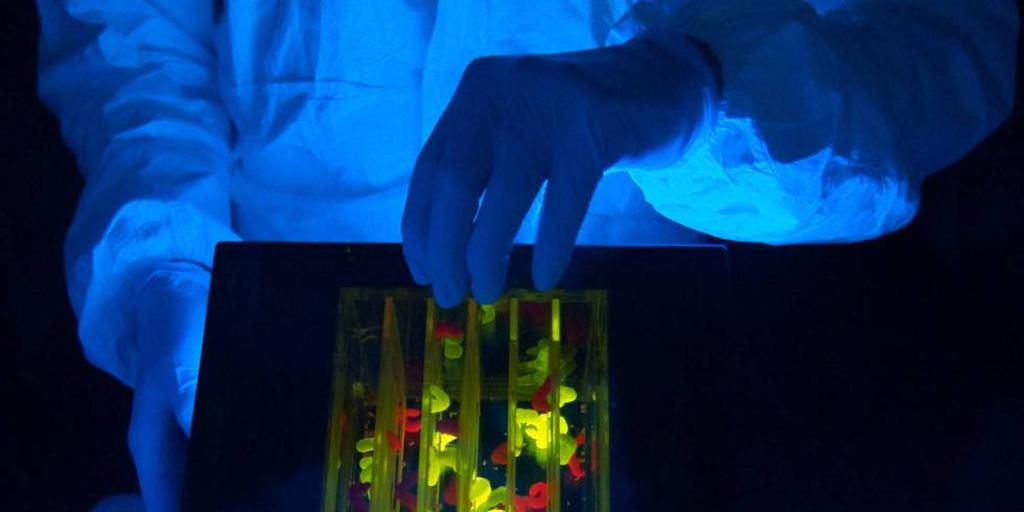 Updated:
Keep

Algenex is a Spanish biotechnology company specialized in the production of proteins using insect pupae for the manufacture, among other things, of vaccines. It is a faster, cheaper and easier alternative. It is based on CrisBio technology, which uses insect pupae as bioreactors. Almost all caterpillars in their metamorphosed state have complex proteins around their silk capsule, and the question is why not try to modify them to produce other types of proteins, such as vaccine antigens, hormones or antibodies. To program them, it is necessary to infect them with a baculovirus, a genetically modified virus. This translates into a greater possibility of materializing higher doses in the manufacture of new generation vaccines., accessible to all.
In these works, Algenex specifically uses the cabbage caterpillar that functions as a natural bioreactor. A bioreactor is a container or system that maintains a biologically active environment, while other companies have to create that bioreactor, with a cost of between 60 and 90 million. This company has everything you need inside the insect.
This platform allows a simplification of conventional processes, "Virtually unlimited linear scalability and significant investment and operational cost reduction", Explain Claudia Jiménez, CEO of Algenex. "By inoculating 24 trays for now, with mathematics you realize the capacity of vaccine doses that can be produced", he clarifies. Depending on the antigen and the established immunization dose, a single infected chrysalis can produce between 10 and 80 vaccine doses depending on the productivity of each molecule and the dose used in the vaccine.
Jiménez explains that «the company had used this technology to manufacture vaccines for animals. But in 2019 he ran a proof of concept on the flu vaccine. Our company demonstrated its ability to manufacture a vaccine candidate in just 4 months and showed its functionality in animal models. Based on this experience, Algenex is now considering use CrisBio to combat pandemics such as SARS-CoV-2».
Before and now
This technique had already been observed before, in fact in Japan it was used with the silkworm. But those works focused on caterpillars and Algenex is committed to the chrysalis, which allows to automate the process because it is an inert organism, it is quiet for almost two weeks, and at that moment you can inoculate with a robot.
The Algenex factory in Tres Cantos cost about two million euros. It was built in five months and has the antigen production capacity to formulate one hundred million vaccine doses. The origins of Algenex have been linked to the veterinary field, with a special experience in the area of ​​vaccines. The first was licensed in 2015, to the Italian company Fatro, and is in the registration phase by the European Medicines Agency. In addition, and in the human field, Algenex collaborates with different companies for research on influenza and papillomavirus antigens.
Also produce with this system allows to undertake global vaccination campaigns, in Third World countries or in places with difficult access Because it is enough to transport them refrigerated, they do not have to go to -70ºC, especially if it is in parts of Africa and Latin America.