The CAAM invites the public to participate in the activities it organizes on the occasion of International Museum Day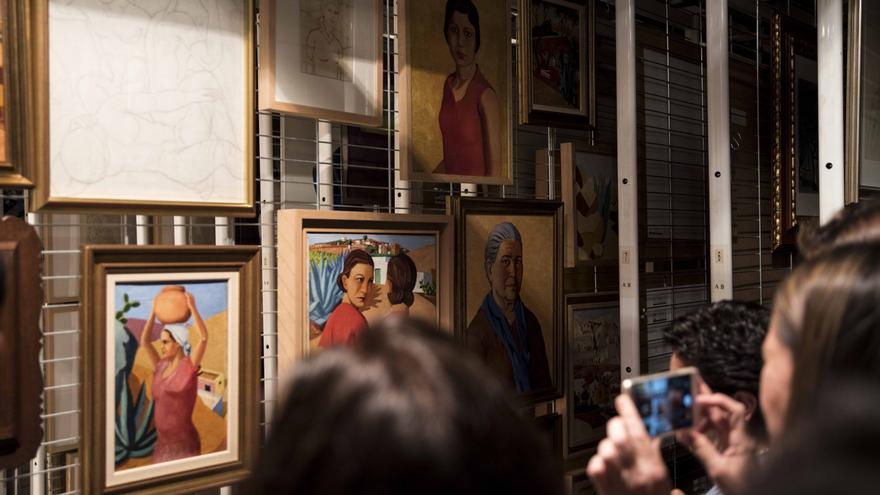 The Atlantic Center of Modern Art (CAAM) of Las Palmas de Gran Canaria joins one more year to celebrate the International Museum Day with a program of activities that will take place on May 15 and 18.
The program begins with a concert by the singer and composer from Gran Canaria, Dácil Santana, on Saturday the 15th. It is a live performance, in which the musician Abel Díaz will accompany with the piano and the cajon. The artist has so far released two EP's under the title 'Abril' (2015) and 'Desaprender' (2017). Throughout his professional career he has shared the stage with authors such as Pedro Guerra, Andrés Suárez, Marwan or Funambulista.
The rest of the activities will take place on Tuesday, May 18. That day, in the morning, begins the sixth edition of the Reading of the Declaration of Human Rights, a performative action in which people from different origins take part, who read, continuously and in languages ​​of the five continents, fragments of the Universal Declaration of Human Rights. People interested in participating in this activity can register that same day at the CAAM reception.
In the afternoon, a guided tour of the different CAAM workspaces that are normally not open to the public, such as offices, the restoration workshop or the construction depots, is scheduled.
To end the day there is a literary evening with the participation of writers from Gran Canaria, who read poetic texts and short stories without interruption. This year, Silvia Rodríguez González, Erich Estremera, Juan Jesús Hernández López, Miriam Álvarez Doreste and Carmen Fernández participated. The places for all activities with online registration are sold out due to the reduced capacity, subject to current health regulations. www.caam.net
Safe culture
It should be remembered that the extensive facilities of the CAAM have been adapted to the new health security protocols implemented in this center since June 12, 2020, which include temperature control at the entrance, mandatory mask, capacity control and interpersonal distance, as well as a notable reinforcement of the Cleaning Service, security screens, among others.