The butane cylinder drops 4.88%, to 12.09 euros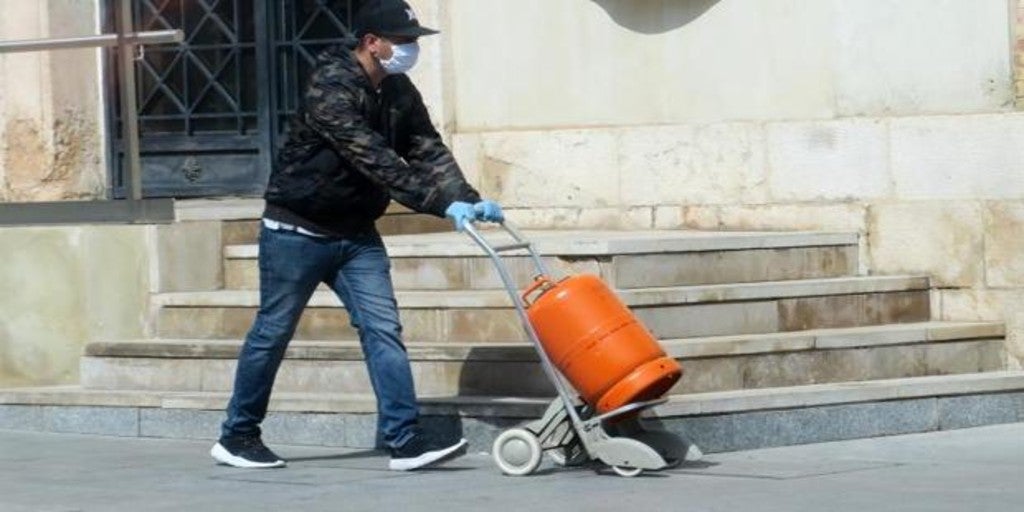 MADRID
Updated:
save

The butane cylinder resumes this Tuesday its bimonthly price revisions -suspended by the Government, provided they show an increase, to alleviate the effects on family economies of covid-19-, with a decrease of 4.88% on the current price, which will cost 12.09 euros.
The suspension of the review of the maximum prices for sale to the public of bottled liquefied gases, the most popular 12.5-kilo butane cylinder consumed by 8 million homes in Spain, was one of the measures approved by the Government for deal with the economic situation caused by the lockdown, in order to avoid consumers the impact of possible rises.
The government approved that the prices that were still in force in March be maintained for the next six months and that they would only be revised if the calculation formula showed a decrease.
In fact, that is what happened in July, when the cylinder cost a maximum of 12.71 euros, 5% less (66 cents) than the price set in January (The March review was never done because by the third Tuesday of that month Spain was already under a state of alarm).
This decline in July was due to the significant drop in international prices of raw materials compared to January, which was 38%.
With the new revision that is made now in September, the cylinder will drop 4.88% compared to July and will cost 12.09 euros (62 cents less) from tomorrow when that new maximum price will come into force.
He price decrease in September is due to the application of the mismatch pending recovery in the previous two months (0.17 euros per bottle), which, together with the weakness of the dollar, which has fallen 5% in the period, fully compensates and exceeds the impact of the increase compared to the previous two-month period in the cost of raw materials, which it has increased by 12.4%, and freight (transport), which has done so by 11.5%.
The new price will be in force for two months, until the third Tuesday in November, when the Ministry for the Ecological Transition and the Demographic Challenge will review it again based on international prices of raw materials, the exchange rate or costs. marketing.
The price of the butane cylinder rose 4.95% in its first revision of this year, which was made in January, and went on to cost 13.37 euros per bottle (63 cents more), leading to two consecutive promotions.
In the case of regulated natural gas rates, whose reviews are quarterly and which were also suspended in an extraordinary way due to the covid-19 crisis, they will also be updated this month, and will come into force on October 1 and will apply throughout the last quarter of 2020.