The butane bottle will drop 4.86% and will cost 12.15 euros next Tuesday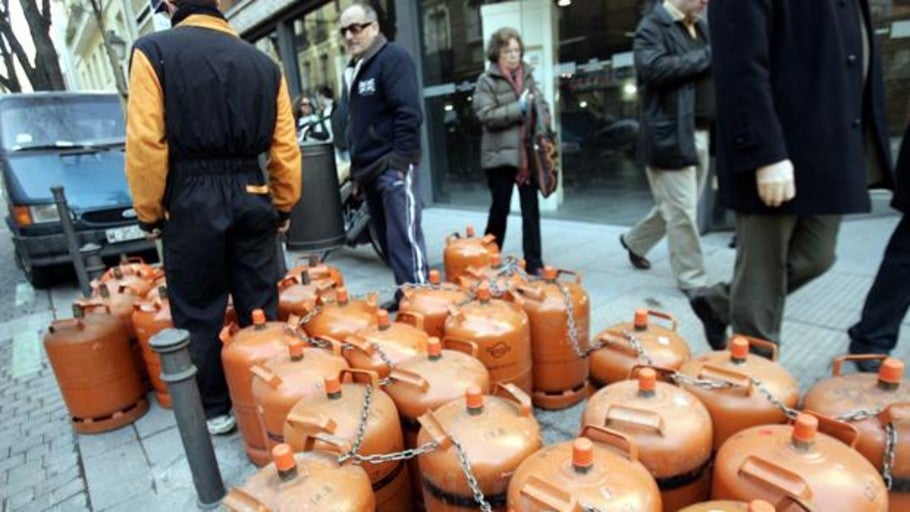 MadridUpdated:
The new price of the butane bottle that will take effect next Tuesday will be 12.15 euros, which represents a decrease of 62 cents per bottle (4.86% less) compared to the price of the last two months of 12.77 euros.
According to sources from the Ministry for Ecological Transition, this new price is a consequence of the sharp decline in raw material prices (-16.98%) compared to the previous two-month period, partially attenuated by the increase in freight rates (+7.86 %) and the depreciation of the euro against the dollar (0.59%). With this cheaper, the bottle chains five bimestres down.
With the current pricing formula, the bottle accumulates a decrease of 30.5% since March 2015, when the maximum of 17.5 euros was reached. The minimum occurred in July 2016, when it fell to 11.27 euros.
The regulated price affects the butane bottles most commonly used by households, containers with a load equal to or greater than eight kilos and less than 20, whose tare is greater than nine kilos.
If the packaged LPG drops the price by 4.8%, the channeled LPG will increase the annual cost to an average consumer by 0.7% on current prices on Tuesday.
This slight increase is due to the increase over the previous month of the international price of propane (+ 0.1%) and butane (+ 6.1%) and the depreciation of the euro against the dollar (0.8%), partially offset by the decrease in freight cost (-4%).
. (tagsToTranslate) lowering (t) cylinder (t) butane



Source link