The Businessmen's Circle prefers to repeat election before a PSOE Government and We Can | Economy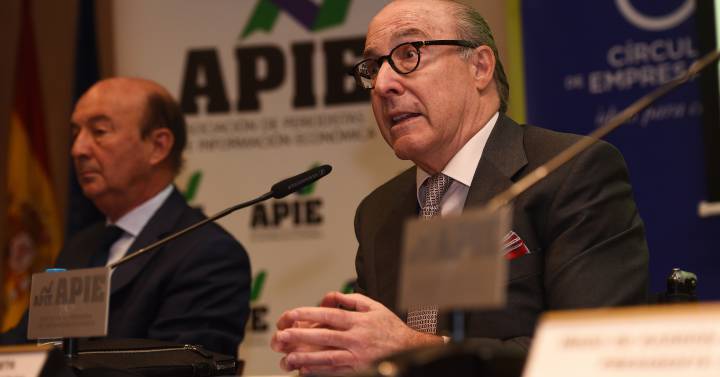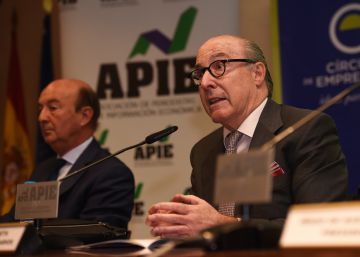 The president of Businessmen's Circle, John de Zulueta, considered Wednesday that "it would be better" to repeat the general elections rather than to have a government that includes "extremists." "Let's not forget that PSOE and Podemos do not have an absolute majority and we must seek additional agreements," said De Zulueta during the presentation of the 2019 Circles Survey, in which businessmen expressed their main concerns about the lack of political reforms.
"The repetition of elections would be better. It seems that the same will be more or less the same, but it can give a break and maybe some parties reconsider their position," he added. He recalled that since the April elections, this business organization has defended the formation of a stable and central government that includes PSOE, PP and Citizens, or at least PSOE and Citizens, "but without extremists."
Zulueta said he understood that Albert Rivera, president of Citizens, has resisted agreeing with the PSOE "because, according to them, they have crossed several red lines. However, in Germany there are left and right governments. I hope that at some point, maturity, responsibility and height of view of politicians arrive and a government can be formed to help improve the economy: we have three million unemployed and there should be no more than one, "he added. He pointed out that the increase in the interprofessional minimum wage will create more unemployment as it will stop access to the unemployed of longer duration and to young people with less qualification.
A year lost with the PSOE
The Circle's vision of government initiatives is very pessimistic. "It has been a lost year because no structural reforms have been made. The Executive has had a short-term and populist vision, to please Podemos," said Miguel Iraburu, head of the Survey of the Circles, referring to the 370 measures proposed by the socialists for an investiture agreement. "Speaking now with businessmen, they are happy that Montero's Budgets were not approved and that those of Montoro are still valid," said Zulueta.
Iraburu stressed that the lack of government has caused that the necessary structural reforms are not addressed, "which will end up having significant negative effects on growth, unemployment, public debt, and the attraction of foreign investment." The survey, conducted on 400 businessmen from all over Spain, concludes that "a framework of stability and an economic policy that promotes competitiveness, improves education, promotes innovation and technological development and fosters entrepreneurship and business growth is needed to place to Spain on a path of greater growth and social welfare. "
However, despite the pessimism that has dominated the presentation of the report, it is also noted that 62% of employers expect to increase their turnover this year, 43% are confident in raising their workforce, 31% expect to increase their exports and 36% will increase your national investment.