The bus is also shared | Economy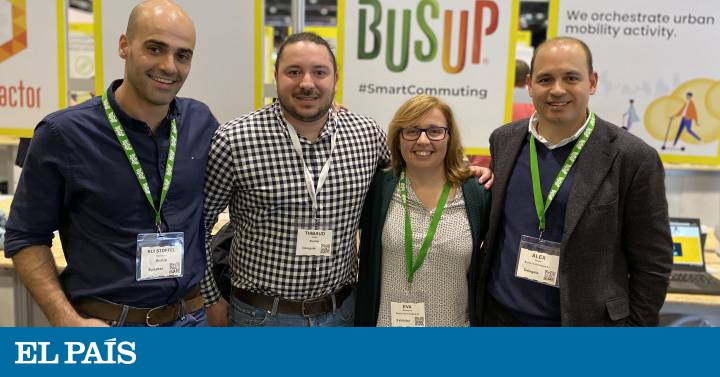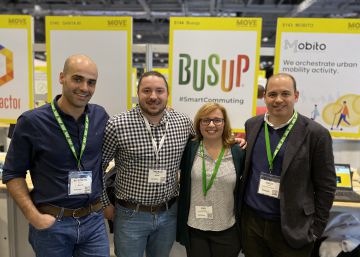 It's seven in the morning and a group of people wait for a bus to go to the office. It is not a public service vehicle, but a means of transportation that a company offers for its employees. So far, all normal. In Catalonia, for example, dozens of Seat lines travel through the metropolitan cities to transport the employees of the Martorell plant. The different thing is that in this bus there are workers from different companies in the same area. Going to work with the competition is no longer an inconvenience, and companies begin to see the positive side.
Proof of this is the rapid success that the Catalan company BusUp is reaping. Founded in 2016, it is dedicated to charter buses on demand: for parties, weddings, excursions, concerts and other events or to transfer passengers to the airport. The company realized that there was another market and that it was growing. With the Internet, teleworking and growing awareness Among the companies for reducing their pollutant emissions, BusUp offered its buses to the business areas of the cities. Thus, companies of the same polygon hire a bus service that they share among all companies.
Increase
The company has grown rapidly: in 2018, when it started its activity, it invoiced 300,000 euros; the following year he closed it with 1.8 million and the forecast is that in 2020 he will invoice 9 million. The company, with 42 employees dedicated to technological development and customer service, expects to obtain benefits in 2021. After obtaining an investment of 3.8 million euros, they are in Barcelona, ​​Lisbon, São Paulo, Bilbao and Madrid.
The BusUp business model is based on meeting the demand that was scattered. Through a mobile application, users enter a point of origin and a destination. The application, using algorithms that connect this user with others, proposes a schedule and a route. You can also receive a specific demand from a company or a group of companies that require frequent transportation to a polygon. BusUp will contact interested employees and create a route according to their preferences. Technology is, in fact, the only thing that BusUp provides, which does not own coaches or have payrolls, since it only acts as a technological link between users and transport companies in exchange for a commission. The model is reminiscent of digital platforms such as Glovo or Uber, but they reject it from the company. According to BusUp, its technology serves to empower traditional transport companies and provide them with customers.
"We have transformed the company bus. The usual routes have been emptied and the bus model for a single firm already only works in large companies, "explains Eva Romagosa, director of information systems for the company and co-founder of BusUp together with the CEO, Rui Stoffel, and Àlex Canals.
Canals, CEO of the bus company with the same name, hit the key: the bus transport sector was stuck and needed a technological revulsion. First, because the transport of workers decreased due to labor decentralization, which led employees to use the car more and more. And then, because the tourist coach business is also contracted by a change in consumption habits. Romagosa expands: "Before, companies were more concentrated in the same place, now they are more scattered. And, with the change in consumption habits, bus lines ceased to be profitable: everyone drove to work. This creates a problem for companies and employees, who are looking for a more sustainable alternative. "
The first client was a music festival in Catalonia. The company highlights that up to 93 companies have hired the service and that it is used by more than 9,000 people just to go to work. After eight months of activity, the service has 250 registered workers and, according to the company, has avoided almost 3,000 trips by private car.