The bullfighter Miguel Abellán, director of the Bullfighting Center of Madrid | Culture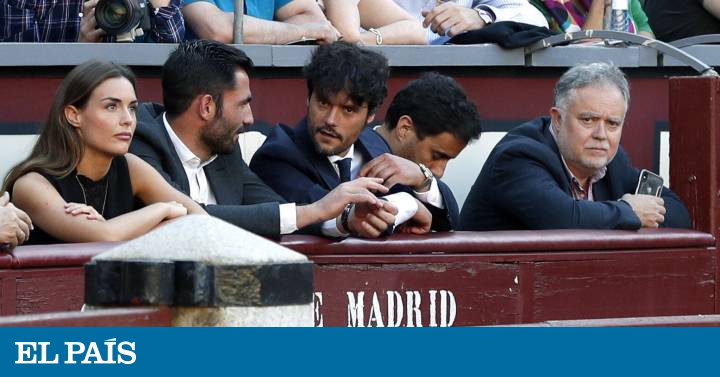 The Governing Council has appointed Tuesday the bullfighter Miguel Abellán as the new managing director of the Center for Bullfighting Affairs of the Community of Madrid, under the Ministry of the Presidency, replacing Manuel Ángel Fernández who has been in charge of the center since 2015.
Abellán arrives at the address of the center when this body is immersed in one of its major projects, the integral reform of the Bullring of Las Ventas. For this, the Community of Madrid started last year the rehabilitation works, in which it will invest 15.1 million euros, and whose works will last until 2021.
Among other functions, the Center of Bullfighting Affairs of the Community of Madrid develops the operation of the square, exercising the surveillance, coordination and control of the eventual bidders of the bullfighting coso.
It is also responsible for advice and collaboration, where appropriate, with public administrations that organize bullfighting events within the territory of the Community.
In addition, he is responsible for the promotion of the bullfighting festival, with special attention to the new generations of bullfighters, through the organization, coordination, direction and management of the Bullfighting School as well as promoting bullfighting in its social and cultural dimension, as a festival of the people, organizing as many activities of all kinds advise this objective.
The Madrid Bullfighting Center also addresses the livestock-bullfighting issue in collaboration with the competent bodies of public administrations with teaching and livestock research entities.
According to a press release from the Madrid Community, Miguel Abellán has always been committed to the defense, promotion and dissemination of bullfighting.
His professional career has lasted for twenty-two seasons in Spain, France, Portugal and South America, and he has participated in more than a thousand celebrations.
Born on September 24, 1978 in the capital of Spain, he was an outstanding student of the Bullfighting School of Madrid Marcial Lalanda in the courses 1994, 1995 and 1996, and debuted with picks on February 2, 1997 in Vinaroz.
On May 26, 1998 he left for the first time on the shoulders of the Las Ventas square, he was the winner of the Zapato de Oro fair, and on June 24, 1998 he took the alternative in Alicante, with José María Manzanares as godfather and Enrique Ponce As a Witness.