The budget, a rudder to keep SMEs afloat | Economy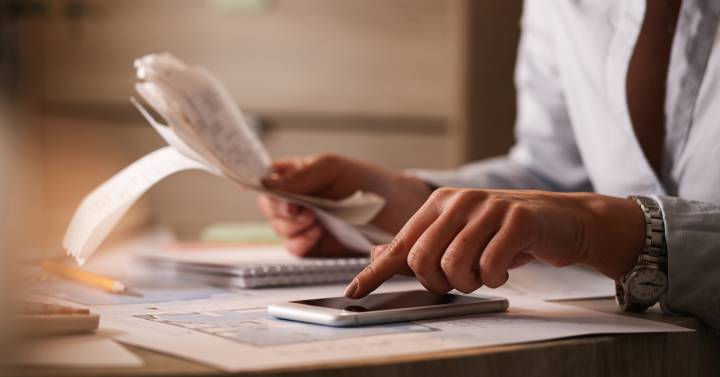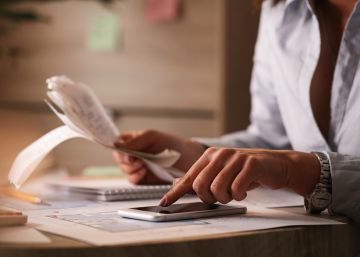 The budget is as important in business as the highway for the driver: it allows the businessman to meet his goals and reach his destination, anticipating the potholes that may arise along the way. However, its correct preparation is a pending issue for many SMEs, now surprised by the slowdown in the activity.
"Unfortunately, rigorous management and financial management criteria are not usually followed," believes Ignacio Bueno, corporate financial advisor and founder of FAI Business Advisory. "And without rigorous annual planning, a business will function like a cork in the water and it will end where the current takes it ", warns Bueno, who will be in charge of giving this Thursday, May 21 the webinar Reconstruct budgets in the covid-19 crisis in the Banco Sabadell Business Hub, a talk now much more necessary in a scenario where "expenses continue, but income has fallen dramatically".
For José Ignacio Llorente Olier, professor of the Financial Area of ​​the CEF-UDIMA Educational Group, this lack of planning "has been due to the lack of resources and time for financial training. The small businessman dedicates a very high percentage of his day to commercial and operational activities ", with the exception of the exporting SME, which stands out for its greater degree of sophistication in administrative and financial management.
Right now it is hard for a business to earn a euro five times more than before. Therefore, managing the annual budget efficiently will allow you to optimize items, redirect spending and reformulate objectives to achieve short-term survival.
There are five important reasons for every business to operate on a carefully designed budget:
1. Permanent monitoring
The organization must have a master budget that coordinates all the activities of the company, that provides a global plan with prospects for sales, investments, production costs and payroll, among other aspects. It also needs an operating budget, which "includes sales, production, commercial and general expenses," explains José Ignacio Llorente Olier.
The company must also have a financial budget. A tool that evaluates the expected collections and payments of the operating budget and the investments that are contemplated, which constitutes the expected free cash flow, "the most important economic-financial variable of a business", according to Llorente Olier.
These three documents allow for a review every week or every fifteen days of order fulfillment, warehouse entries, inventory control, treasury, short, medium and long-term maturities, customer behavior …
2. Plan the sale by type of clients
Discerning the potential and the times of each client to pay you it's key. In a budget you know what the profile of your clients is. Perhaps your maximum buyer cannot pay now, but surely there are others, much smaller, who are able to pay off their debts with your company before.
"It may be necessary to promote the less profitable line of business but which guarantees immediate capital. Perhaps the best clients paid 180 days and now it will be necessary to prioritize others for liquidity, proximity and fidelity, so that the wheel does not stop, "advises Ignacio Bueno.
As seen in Pulse, Banco Sabadell's tool to know day by day how the country's trade is reactivated, this can also be applied by region. The evolution of the recovery in economic activity plays a fundamental role here: unsurprisingly, those towns that have already passed phase 0 have a greater commercial movement. It occurs in all sectors, for example, in the municipality of Valencia. There, during the last seven days, this activity represents 60% compared to the same period in 2019. A percentage 16% higher than in Madrid.
This underscores the need to prioritize clients not by size or profitability under normal conditions, but by framing them in this new context. Therefore, as much as the focus of sales of your business before this crisis was in large municipalities such as Madrid, it is worth reorienting to those who are more advanced in the de-escalation process.
3. Relationship with suppliers
A detailed budget to the maximum allows to minimize capital outflows in moments of short availability of cash like the current one. It may be time to renegotiate the payment to the different providers if they have financing lines, which will facilitate the circulating.
It is about fragmenting the business into as many micro-companies as there are suppliers, who could offer advantageous payment terms. If suppliers enjoy commercial discount lines, they could accept promissory notes in 60 or 90 days, which will alleviate the cash flow of the business and avoid the dreaded breakdown of the payment chain.
4. Better access to financing
The financial tranquility of companies depends on access to credit in times of crisis, and a business without a budget with detailed information will have access restricted. to bank financing or to that guaranteed by the ICO, which rises to 100,000 million due to the health crisis.
This financing can be a lifeline to face the payment of wages, invoices from suppliers pending settlement, rental of premises, supply expenses or other liquidity needs. One of the regrets that these days is heard more in some companies is the important need for documentation that must be presented.
"For companies and freelancers who already had their business plan set out in objectives and budgeted with very clear ideas, everything has been much easier. The others either do not have the possibility to do so now or have been denied credit because the quality of the information they have sent is poor and is considered a risk, "concludes Ignacio Bueno.
5. Opening to new markets
Becoming a supplier of any of the large Ibex-35 companies or entering its subcontracting channels is equivalent to prosperity, but it goes through an imperative: sharing quality standards with them in business management. This can only be possible by spending time preparing the budget and business plans, with advice that is involved in correcting the weaknesses of the company and amplifying the strong points.
The same happens with the alternative of the growing digital business through e-commerce. "To sell on Amazon or one of the big marketplaces the organization must be in perfect magazine condition. Your entire circuit must respond to the challenge in organization and product catalog, stocks, supply, price system … This can only be achieved by adding the column on-line to the budget ", according to this financial advisor.
Thus, opening up to new markets, when possible, combined with a financing and adjustment strategy of payment and collection to suppliers and customers, in addition to a rigorous control of the company's activity, can contribute to maintaining the health of the business in the turbulent months to come.
Both Ignacio Bueno and Llorente Olier agree that a change is taking place in the business culture of SMEs. "Until now, many transferred the financial chapter to an agency in charge of settling taxes and processing paperwork, but without receiving added value in the business strategy," says Bueno.
Llorente Olier observes "the flourishing of a new generation of entrepreneurs with a clear awareness of the need to design viable business models and to develop functions such as financial and marketing, not on an auxiliary, but central basis. "In short, innovative knowledge-based SMEs" that cannot be conceived without the periodic elaboration of strategic plans and budgets, "adds the professor.