The brutal zasca that has been taken during his special on Telecinco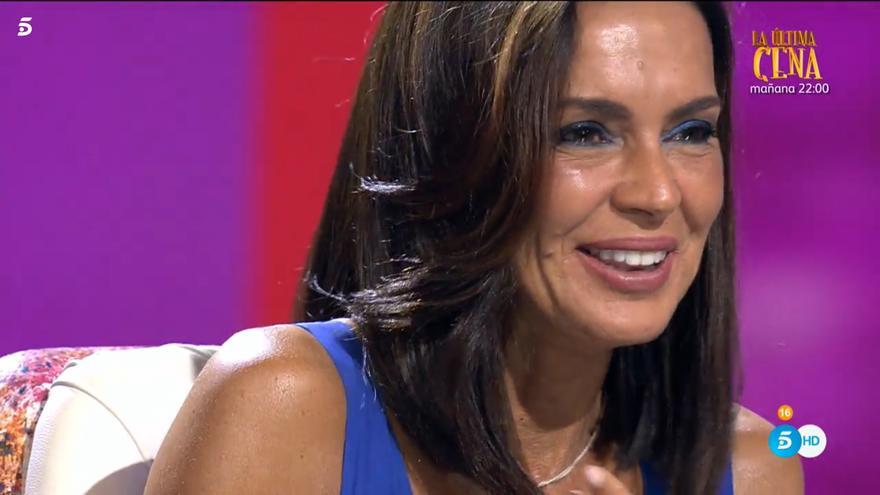 Olga Moreno he has staked everything on one card.
The expectation of knowing what the winner of Survivors 2021 to the ex – wife of Antonio David Flores was maximum and, for this reason, Mediaset Spain decided to make a special so that the contestant could dispatch at ease against the protagonist de Rocío, tell the truth to stay alive.
With Now, Olga, Antonio David Flores's wife had a golden opportunity to deny Rocío Carrasco during the more than 4 hours that the special lasted and which was held on the same set where Rocío Jurado's daughter had sat months ago.
Visibly nervous and with a blue suit with which Moreno showed her gratitude to the followers who have crowned her as the winner of the reality of survival, the well-known 'Blue Tide', the contestant faced her most difficult night assuring that "I do not come to convince anyone. I am not here to talk about Rocío Carrasco, I am here to talk about what has been said about me ".
After sharing that her family is "broken and collapsed" due to everything that has been said in recent months, Olga Moreno began her interview with Carlos Sobera by making a statement that did not go unnoticed by the public and the collaborators who were on set, something that caused the contestant to take a sonorous bang within minutes of starting your long-awaited interview.
"I'm not used to cameras"
Accompanied by Isabel Rábago, Antonio Rossi, Marta López, Maestro Joao, Cristina Tárrega and Kiko Matamoros as the collaborators in charge of interviewing the civil guard woman, Olga Moreno acknowledged that the interview was going to be very complicated for her because "I am very nervous and insecure because I'm not used to being in front of a camera and they intimidate me a lot".
This statement was very surprising, especially for the Master Joao, who quickly released a brutal slap at the collaborator that left her speechless.
"It seems like a contradiction to me, you say that the cameras intimidate you and you come from spending three months getting up and going to bed with one" the seer affirmed very forcefully before Olga's astonished gaze.
In an attempt to defend herself from the tertullian's attack, Moreno assured that she was doing the same as the rest of her companions. An excuse that has not been of any use to Joao, who told him that then he could not say that he had that stage fright because he hasn't stopped talking about his life throughout the contest.