The bosses warn that the stoppage of the activity will generate "an unprecedented impact" on the economy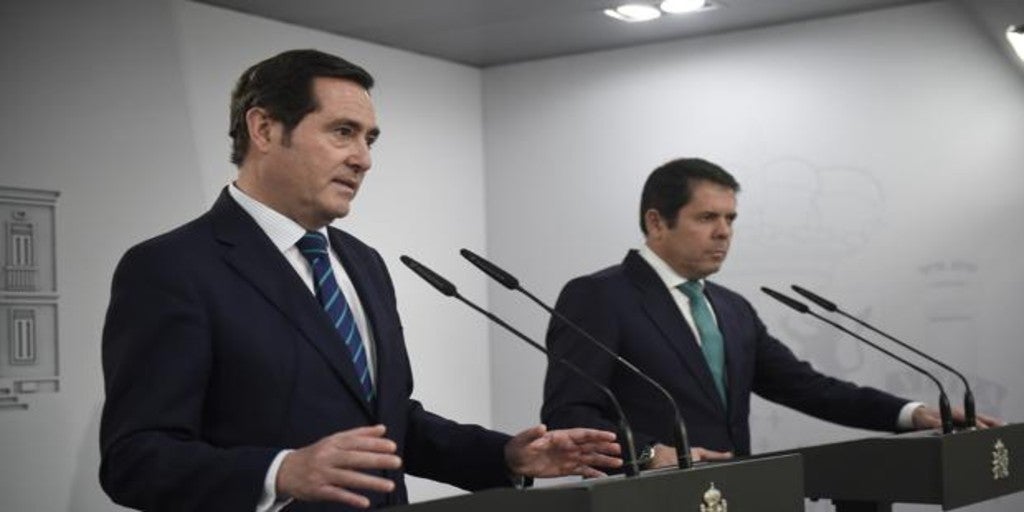 Madrid
Updated:
save

CEOE and Cepyme have reacted harshly to the announcement made this afternoon in a public appearance by the Prime Minister Pedro Sánchez that, as of Monday, all non-essential activities will be paralyzed. Specifically, employers have warned that it will be "a measure that will generate a huge unprecedented impact on the Spanish economy, especially in sectors such as industrial ».
In this sense, both business organizations have found that this "break" can lead to «A deeper crisis in the economy that could become social». In addition, he warned that among employers there is "total confusion" and demanded that the measure announced today be accompanied by others that prevent the current situation from worsening, especially for SMEs and the self-employed.
The employers have also expressed their fear of «A massive destruction of business fabric and employment definitively ». In any case, they have supported "the latest sanitary measures" and guaranteed their compliance.