"The book is perfect, like the cod pilpil" | Culture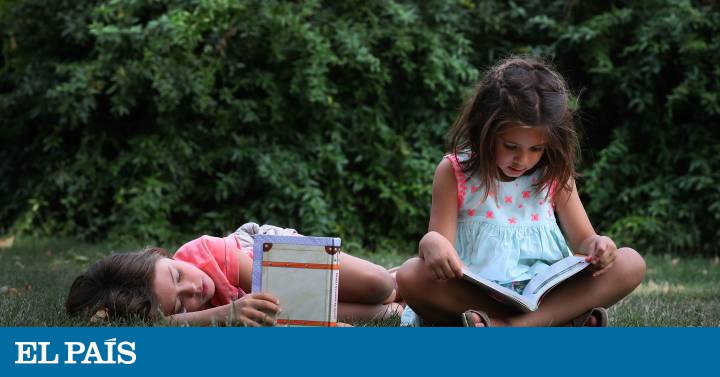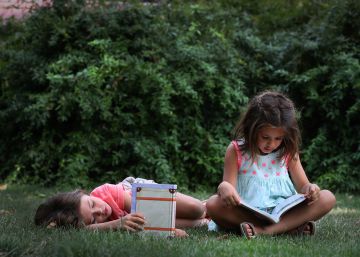 "Negroponte predicted in 2010 that the paper book had six years to live. And now the guru does not remember anyone and the book is still so happy ". Philosopher Gregorio Luri said it a week ago in Barcelona, in the Forum Edita, and raised the morale. The book is perfect, he continued, "as perfect as cod pilpil".
Another thing is to read. He is an apostle, he does not give up. With an army of educators, editors or librarians, he shares the conviction that this "joyful experience" will save Spain from its reading mediocrity.
Luri told that "the mother of Benjamin Carson, director of pediatric neurosurgery at the Johns Hopkins Center, was a domestic employee who noticed that those who read books and did not attend television in the homes she cleaned were successful people. " Rationed TV to their children, sent them to the library and made them summarize their readings. She pretended to review those essays. Years later, Carson knew that his mother was an illiterate who perceived the path of knowledge to grow.
Carme Fenoll, "an immense librarian" of great influence, tells that, in Finland, "every Saturday families take their children to the library to take out books, so they can listen to stories". Here there are good public libraries, immense librarians, but Finland's lack of vigilance is lacking, and that's why it beats us in all leagues of Pisa.
Another apostle of the books, Emili Teixidor, writer, pedagogue, launched the Betánia-Patmos Foundation in Catalonia. Jacint Bassó, who was also addressed by Luri, is at the head of this reading paradise. "Ah, Teixidor. Sometimes I came to the classroom with three books. He addressed the boys and said: 'One of these three books is not for you'. And after a while he left. And all the students threw themselves into the book that was not for them! It was really the one that Emili wanted them to read. "
The reading, says the follower of that prophet, "contains desire and passion". He is a teacher, he knows that "you can educate in fear or in desire. If you can educate in desire, you have more possibilities for students to do what you are after. " You have to plant the seed that leads to the desire of the books. "If the seed has been well planted it resurfaces again". And he stands at home, watching, "with parents surrounded by books and pictures. Free bar to books! "
Santiago Tobón was born in 1975 in Colombia, he was 21 when Negroponte and other gurus said that the paper book would be devastated by the digital star. Now he edits in front of Sixth Floor in Spain in both formats. His exsuegro, the editor Rafael Martínez Alés, heard doomsayers and warned him that these things that are announced as apocalypse "hurt" but end up happening. "Reading is also for fun, not just as an obligation. If it's leisure, it will also be happiness. "
Carme Fenoll was read by her mother, telling her stories, and Platero and me "I've read it fifty thousand times." A Bassó reading helps him "to walk, to think, to imagine", always with his children. At Luri's house, in Asagra, Navarra, there was only one book. Was The Count of Monte Cristo. His sister had hidden The Lady of the Camellias. He devoured them. Then he had not yet fallen into that those foods of desire were as perfect as the cod pilpil.