"The book has sex, but it is not written in an erotic novel mode"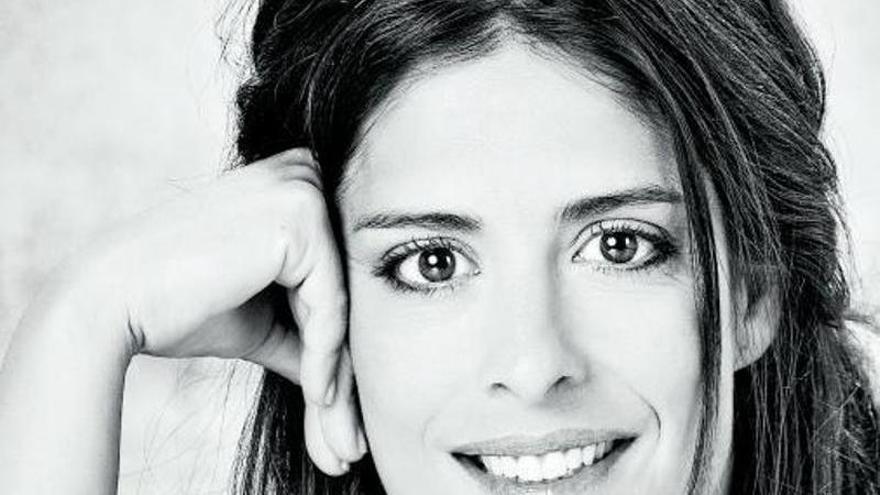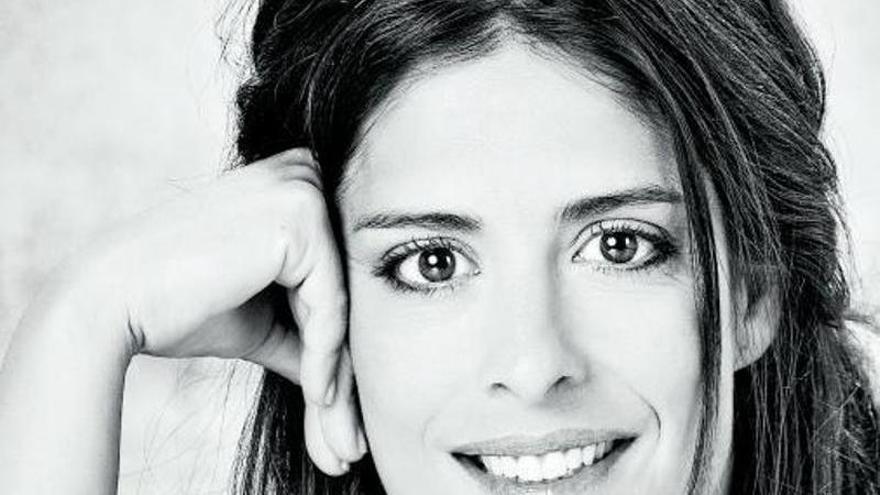 It is enough to take a quick glance at the cover to intuit that what is coming our way is a literary project of «two diamonds»: there are three verbs that are a complete declaration of intentions. Come on, to the point ...
You mean fuck, run away and get revenge? (Be quiet...)
To those same.
There is a lot of sex in this book, but it is not written in an erotic novel way. To connect with the past of the girl (Martina) the reader has to walk by her side and drink the same poison.
But is it posited as an erotic thriller in the press dossier?
There is a lot of sex pushed to the limit, but I'm not sure why it ended up being an erotic thriller. I want to think that in the world in which we live, everything works with labels. That fuck encompasses all misunderstood or misapplied sex that hurts, but there is also wonderful sex that we still struggle to speak about in public.
"Flees"?
When you have been through a childhood trauma or someone deliberately attacks your rights, the first thing that comes out is to run away. The only thing you want is to pull forward with the pain that you carry inside without stopping for a moment to take care of yourself or think about yourself. The flight is the spring that the victims have and only when the moment of revenge arrives does the monster inside you come out ... It is not enough to forget because in the end everything ends up coming back.
And revenge?
That is a controversial term because it is not a planned revenge against the people who have made you suffer, but an internal vendetta because she does not want to see things that in the end will parade before her eyes ... Let's say it is the means that has the protagonist to get out of the problem in which he has gotten into. And I'm not going to tell you much more because I'm in charge of the story (smiles).
Does criticism scare you?
No, the other way around. I need to know if I've achieved what I wanted ... Friends' stories are never going to be bad, that's why I'm more interested in those of my "enemies."
And what do readers who have started reading A second before the fury tell you?
That the purpose for which I wrote this novel is understood, recognized, and achieved. It is a brutal story, something like an atrocity of life, and I was afraid of not getting where I wanted.
There is something taboo around this matter, right?
A second before the fury is not a self-help book, but that does not mean that I have to give up that people who have suffered this type of abuse feel identified with the plot that I am telling you. Of course, surely the novel creates blisters and criticism ...
Is that one of your goals?
It is not the main one. That they talk about what you have written is fine, but I put the fact of writing a good story first.
In her authorship file she describes herself as "rebellious and optimistic." Is that yet another license to do whatever you want?
With everything that the victim of this story has gone through, I could be wallowing in a puddle of pain from the first to the last page, but I have chosen to build a vital and fun story. They say it is addictive, although the answer is left to the readers. Rebellion is part of the character that you have been shaping throughout your life, although it can also be conditioned by unexpected situations. It is an optimistic rebellion in which self-destruction is prohibited.
Are they days to be more rebellious than optimistic?
These are days to define ourselves without having to resort to a life manual, days in which it is not a bad thing to act based on what we feel. The manual of the good worker or the manual of the good wife are of no use when a conflict puts you against a rock and a hard place. Today we prefer to give our lives to a group and give up being something more individualistic. Now we are not dedicated to defining ourselves but to belonging to a community that labels and classifies us.
What does a marketer do in a setting like this?
Trying to do one of the things that I am most passionate about: writing. I am dedicated to communicating and, honestly, do not believe that there are many differences between the world of advertising and literature. In the end we are talking about a process that consists of communicating. He is right when he realizes that the keys are different, but the ultimate goal is the same: to convey a story to others. A second before the fury is a message in novel format that has been around my head for years. It was only necessary to find clarity and, above all, time to transform it into a literary adventure.
A violent history?
Violence is something that is tied to our lives at home, at work, at school ... It is a phenomenon that some want to turn into a kind of temporary mod, but it is part of the DNA of human beings. These abuses occur day after day in the family, among friends, in life as a couple ... Everyone has had a chapter in their life in which they have felt abuse or disrespect. Thank God not everyone has had to go through a situation as horrible as the one in this book, but there are more cases than are counted.