The body of the Spanish mountaineer Sergi Mingote is transferred from K2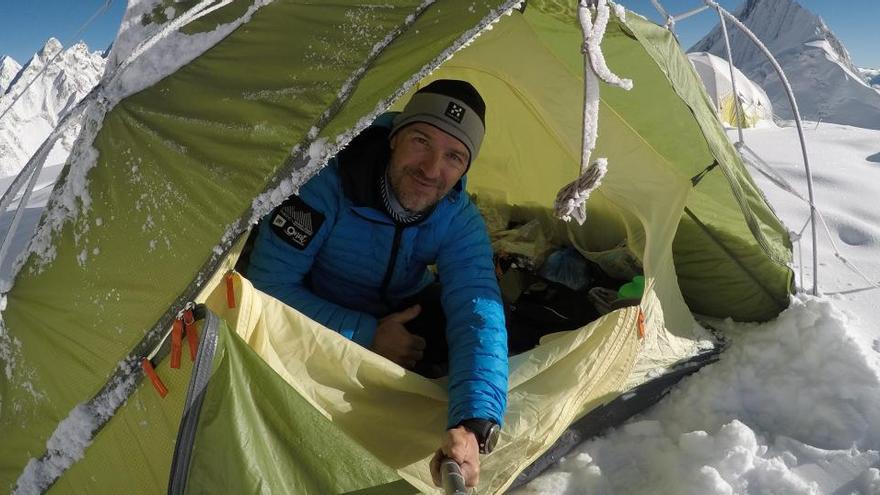 He body of Spanish mountaineer Sergi Mingote was transferred this Sunday from K2 base camp to Skardu, Pakistan, by helicopter, and will be flown to Islamabad on Monday.
The spokesman for the Pakistan Mountaineering Club, Karrar Haidri, informed Efe that the transfer to Skardu was completed at approximately 4:00 p.m. local time (11:00 GMT) in a Pakistani Army helicopter. The mountaineer's body will be transferred to Islamabad on Monday, from where the repatriation process to Spain is scheduled to begin.
Mingote, 49, died on Saturday during his expedition in the K2 mountain (8,611 meters), the second highest in the world, after suffering a fall coming down from Camp 1 to the advanced base camp, where a medical team was sent to no avail.
His death was lamented by leaders of political parties, the economic world and social entities. The municipality of Parets del Vallès (Barcelona) decreed on Saturday five days of official mourning for the death of his former mayor. The flags of the municipality wave at half-mast and the balcony of the town hall has been dressed with a black ribbon as a sign of remembrance and mourning for the mountaineer, who was born and raised in Parets del Vallès.
Elite mountaineer and ultra-endurance athlete has climbed 10 eight thousand, including a double ascent to Everest on both sides. He reached the 'Roofs' of the 5 continents and added more than 20 ascents to mountains higher than 6,000 meters. In addition, he completed the crossings to the Gobi Deserts, in Mongolia, and Djanet in the Sahara, he crossed the Strait of Gibraltar by swimming and completed the crossing of the South Patagonian Ice, among other achievements.
The death of the veteran mountaineer coincided with the first winter ascent to K2An expedition that he himself co-led, achieved by 10 Nepalese. The ascent to K2 in winter, the only one of the 14 eight thousand that had not been crowned during the winter period, was considered the last great challenge of the discipline.