The boat with sonar to search for Anna and Olivia, heading to the Canary Islands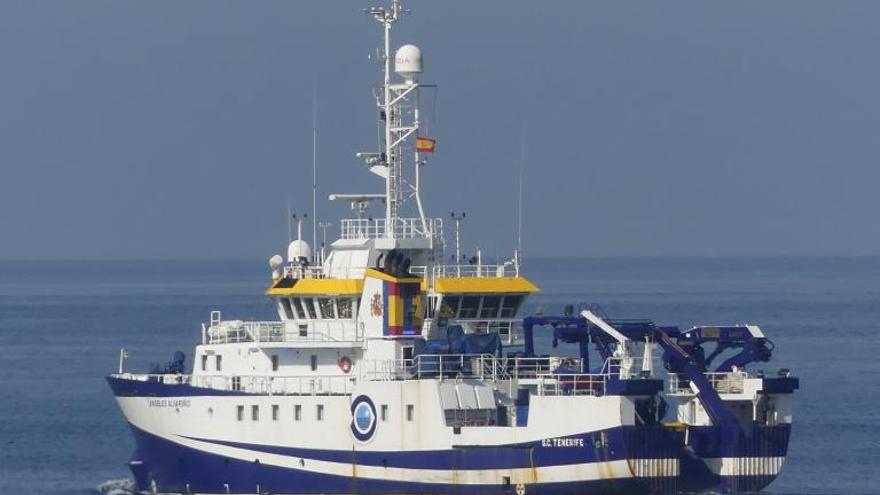 The ship Angeles Alvariño, is registered in Santa Cruz de Tenerife and is currently carrying out tasks of the Institute of Oceanography off the coast of Lisbon, in Portugal, and It is not yet known for sure when it will arrive in Tenerife.
The incorporation of this ship to the search tasks of Anna, Olivia and Tomás Gimeno was announced on May 17 by the general director of the Civil Guard, María Gámez, who indicated that they were in talks with the Spanish Institute of Oceanography in order to have their tracking means.
The 'Ángeles Alvariño' participated in the exploration tasks of the underwater eruption of El Hierro in 2011. It has a side scan sonar, a device that uses the propagation of sound under water to obtain digital images of the surface of the seabed . The acoustic signals emitted bounce off the background creating an image of it. Its most common applications include detailed mapping of communities on the seabed, locating pipes, viaducts or cables, searching for objects or submerged archaeological sites, among others.
The ship is also equipped with an underwater robot, the ROV Liropus 2000, property of the Spanish Institute of Oceanography, capable of recovering objects in the sea up to 2,000 meters deep.
Once he joins the search engine, the 'Ángeles Alvariño' plans to search the area where the boat owned by Tomás Gimeno was found adrift, one nautical mile from Puertito de Güímar. There he will make an X-ray of the seabed with sonar to try to identify any foreign object and, if possible, then raise it to the surface with the underwater robot.
The exploration of the marine area will take place more than a month after the disappearance of Tomás Gimeno and his daughters and after the fruitless search of the three. The latest research was conducted in the farm that was the last domicile of the couple and the girls before the separation.