'The boarding school: Las Cumbres' will have a second season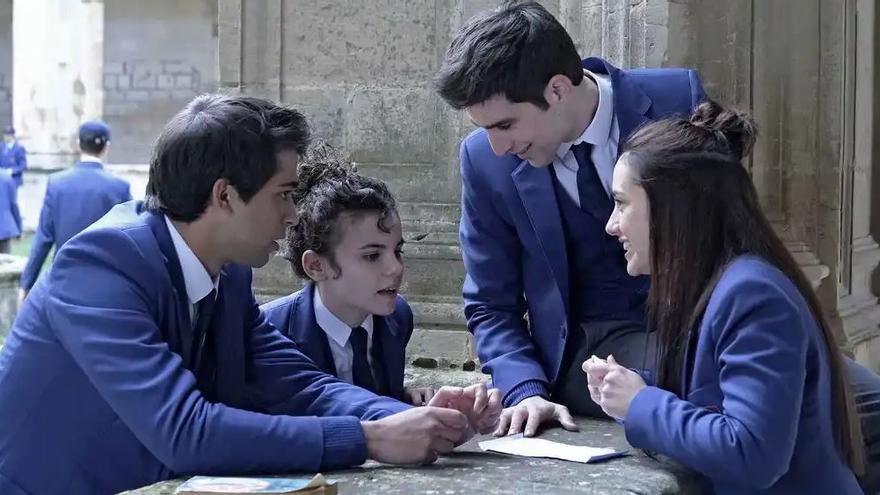 A few days after the premiere of the recreation of 'El internado', Amazon Prime Video has confirmed this Friday that next year the second season will come out of the Serie Inspired by the iconic franchise.
'The Boarding School: Las Cumbres'is starring Asia Ortega, Albert Salazar, Carlos Alcaide, Claudia Riera, Daniela Rubio, Paula del Río, Gonzalo Díez and Daniel Arias, among others, and premiered on Prime Video on February 19 in more than 200 countries.
Throughout its eight chapters, viewers have been able to learn the story of a group of rebellious and troublesome teenagers who live in a boarding school, located next to an old monastery, under the strict and severe discipline imposed by the center, which prepares them for their reintegration into society.
The place is surrounded by mountains, isolated from the world, and the surrounding forest is home to ancient legends, threats that are still valid and that immerse young people in "Fast-paced and terrifying adventures."
'El Internado: Las Cumbres' is a production of The Mediapro Studio and Atresmedia Studios and in the writing team are Asier Andueza, co-creator of this new installment along with Laura Belloso, Sara Belloso and Abraham Sastre, who have already participated in the scripts of 'El Internado: La Laguna Negra'.
More than 10 years have passed since the end of 'El internado: Laguna negra', the drama, suspense and tragedy fiction that Antena 3 broadcasted for seven seasons with great success.