The black hole of mental health in prisons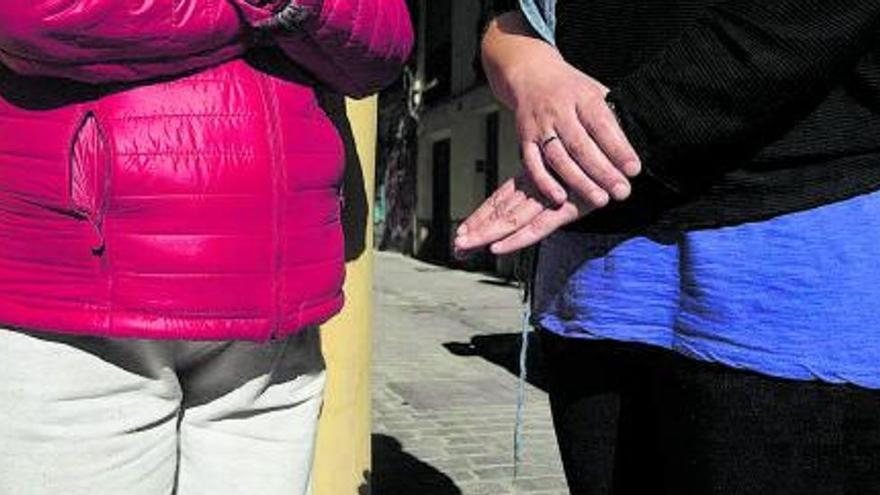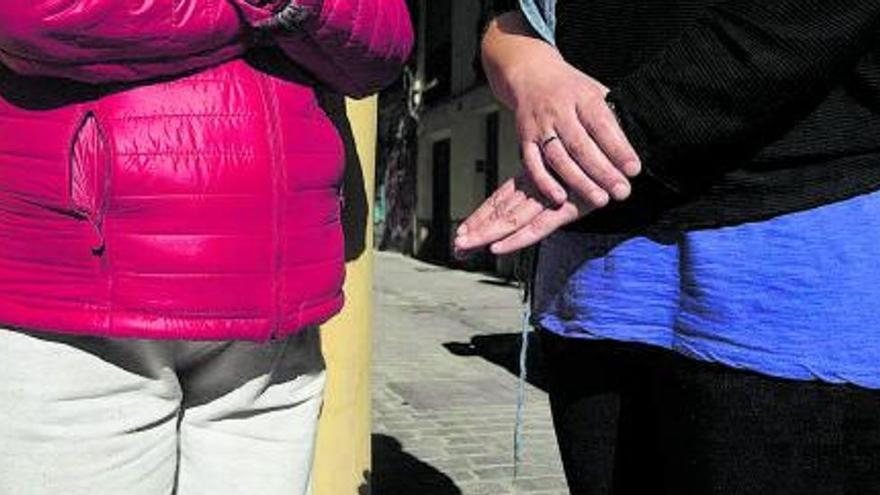 Sandra (not her real name) entered the Villena prison diagnosed and with drugs for schizophrenia and personality disorder. Also, she was addicted to heroin and cocaine. "The doctor took my medication off because he said that I no longer needed it. But he wasn't a psychiatrist or anything. I didn't know what could happen to me if he took it off. Imagine, taking my coca and heroin all at once and without medication. I was a bomb, "he says.
There are no medical specialists in psychiatry or clinical psychologists or psychiatrists in Valencian prisons (with the sole exception of Fontcalent). There are none despite the fact that 65% of inmates have addiction problems and 40% have mental health disorders, according to a recent study by the Odsp observatory.
Some people suffer from "dual pathology" (addictions and disorders). This is the case of Amparo and Sandra, two women who went through the Villena and Picassent prisons less than three years ago, and who have experienced the lack of mental health professionals in prisons in their bodies. Both prefer to remain anonymous due to the stigma that weighs on people prosecuted and with mental disorders.
"The case of Sandra is the perfect example of the disaster", explains Javier Vilalta, coordinator of the Odsp report and worker of the Àmbit association. "We need professionals to treat these people because it is proven that if they are attended to, they avoid the so-called 'revolving door'," he says. The report calls for an increase in mental health professionals in prisons and the inclusion of these centers within public mental health services, as required by law since 2003. Amparo is another example of failure of the prison system due to the lack of professionals. She spent one year and nine months in Picassent without being diagnosed with a personality disorder. It was not until he left the center that the Valencian public health learned about his disorder.
Administrative laziness
"There it is impossible for them to diagnose you. The doctors are not psychiatrists. At most they give you a Lorazepam and that's it," Amparo denounces. During his time in prison, and despite having experienced several outbreaks, no one bothered to call a mental health specialist so he could see what was wrong with him. "When I was going to have an outbreak and I asked for help, the officials answered me with a 'shut up' and with bad words," says Amparo. She explains that prison "is a patriarchy and a world of submission for women."
Sandra entered the first grade of Picassent prison by mistake. She had documentation proving her mental disorders but she was admitted to the nursing module of a prison without psychologists. All day alone in the cell with no object within her reach, alone in the courtyard where she could only go out for one hour a day … for eight months during which she also suffered from insomnia.
Paiem program
Despite the 'mistake' they made, Sandra explains that in the end not everything was bad, as she was finally transferred to the Paiem program (care for inmates with mental health problems) in the Picassent prison, also in the nursing module. "There a psychologist visited me and the psychiatrist took a long time but also came to attend to me."
Regarding the relationship with the rest of the inmates, the interviewees also say that the stigma of mental health weighed heavily. "Look, there are bad people in jail, but they kept me apart. They said: 'here comes the crazy woman', and I thought 'you are criticizing me, with what you have done'", laments Sandra.
The first day in jail is the visit to another world. "Everything works differently there. It is a city with different norms," ​​reveals Amparo. Despite everything, "you're on the street and you want to go in. I know it sounds harsh, but you have a roof over your head and food," Sandra adds.
Today, the two interviewees have left that past behind. Both have income that allows them to live and have recovered the relationship with the family in a way that is not easy at all. "If you saw Sandra, now she is great," says Amparo. She says that she is very happy, because her son (he has three) has obtained an A in a subject of the degree.