The Bioagaete concentrates its parallel activities and concerts in Puerto de Las Nieves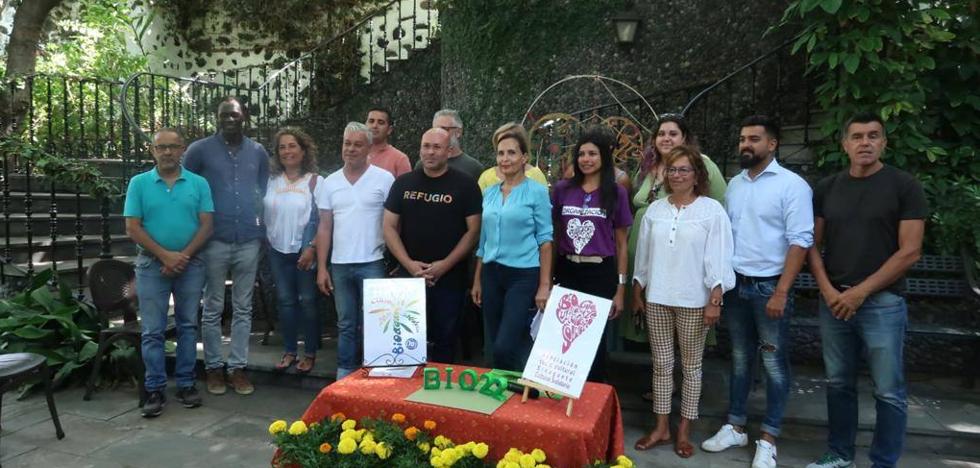 The 10th edition of this cultural and solidarity event will take place between August 18 and 21
The
10th edition of the Solidarity Cultural Bioagaete Festival It is presented with a rich program in which some forty music groups, educational workshops, talks, sports activities and the rediscovery of the municipality of Agaete stand out.
The festival, which will be held from
August 18 to 21with the majority of activities concentrated in the
Snow Port, will allocate its collection to the Ukrainian associations in the Canary Islands Dos Tierras, Dos Soles; Maison de la Gare, from Senegal; Canary Islands with Honduras and Footprints by Agaete; four organizations that develop projects to encourage and promote peace, solidarity, education, human rights and animal welfare.
The program was unveiled this Tuesday during a press conference by the mayor of Agaete,
Maria del Carmen Rosariothe person in charge of communication of the Bioagaete Cultural Solidario Association,
Mirna Velasquez and the representative of the Spanish Commission for Refugee Aid (CEAR) in the Canary Islands,
Juan Carlos Lawrence.
Public transport

The mayor pointed out that steps are being taken to ensure that most trips are made using public transport. "That way it's much safer and it also helps us keep the town from collapsing over parking," she said.
The Route of Flavors, the Biozen, The Sugar Route, night hiking and the Second Orientation Race lead the program that completes its offer on Saturday and Sunday with the performance of artists such as
The Thioune Brothers, Reprimers, Dr. Strange, Jump! Tribute to Tequila, Tabaiba Reggae, Skatman, Punto Aparte, Enkassette, The Hits, Yuyo Unu and Los Iglús, Mojo Swing, Silbo Gomero, Bollywood, and Aldaraamong others.