The Betis-Sevilla derby will resume this Sunday behind closed doors at 4:00 p.m.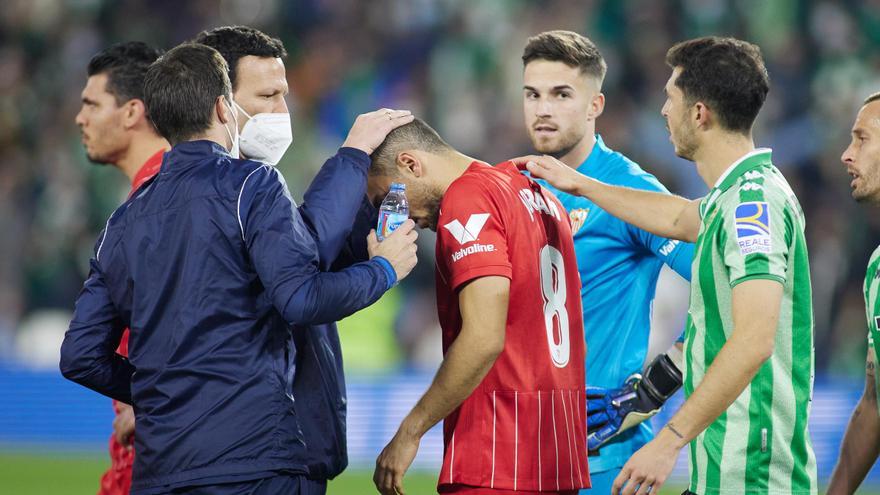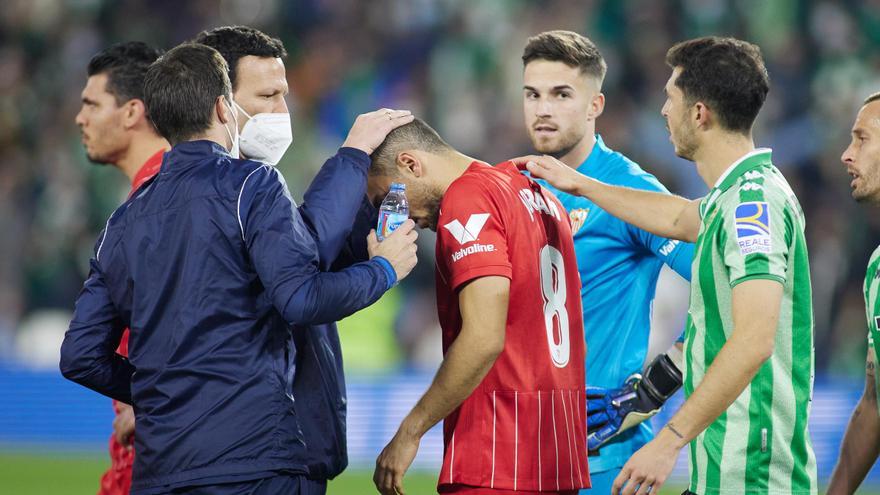 The Betis-Seville of the round of 16 of the Copa del Rey that had to be suspended on Saturday when receiving the sevillista Joan Jordan the impact of an object from the stands of the Benito Villamarinwill resume this Sunday from the moment of the interruption (min. 39) behind closed doors on the same stage from 4:00 p.m.
The competition judge Real spanish soccer federation (RFEF) transferred its resolution to the clubs involved and also to the Technical Committee of Referees.
In this decision, which has been distributed by the RFEF, it is added that "without prejudice to the immediate enforceability of this resolution, an appeal can be filed against it before the National Committee of Second Instance within the non-extendable period of 48 hours from its notification."
It is also indicated that the provisions of article 242.1 of the General Regulations of the RFEF regarding the alignment of footballers in the resumption will be observed, with which Only those who were already registered for Saturday will be able to play.
The resolution specifies that after consultations with the clubs, the venue proposed that the meeting resume on Sunday, January 16 for reasons of organizational logistics.
The visitor, for his part, requested that, in the event of a resumption, it not take place before Wednesday, January 19, given that the footballer who received the impact of the bar has received a medical recommendation for a 24-hour observation period, so that his team could not count on his help at the restart, considering himself harmed by it.
The derby was suspended by the referee after 39 minutes into the first half Sevilla player Joan Jordán received in the head the impact of a PVC bar just after tying the local team at one.
The incident occurred as soon as Betis equalized the score with an 'Olympic goal' from the Frenchman Nabil Fekir who made it 1-1, since before that the Argentine Alejandro 'Papu' Gómez was able to make it 0-1 in the 35th minute.
In celebration of the goal by the local fans, a stick thrown from the stands of Benito Villamarín's Gol Sur hit Jordán in the headwho at first fell on the grass, somewhat stunned.