The 'best seller' of medicine | Science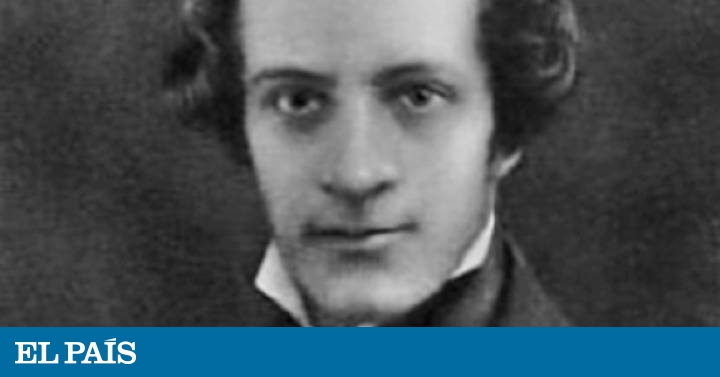 The anatomy of the human body is one of the principles of medical science. Their knowledge is the basis on which a good part of the clinical study is based. Without such knowledge, physicians would be lost when dealing with the diagnosis of any pathological situation.
Therefore, today we come to talk about the most famous book of all time dedicated to anatomy. We refer to the work titled: Descriptive and surgical anatomy of Henry Gray. The first edition appeared in England in 1858 and soon became the best-selling medical book of all time, being that today it continues to be reissued and expanded with each new finding.
Its author, Henry Gray, was a precocious anatomist born in London, perhaps in 1827, because the exact date is unknown. In any case, it is known that when he was young he entered St. George's Hospital as a student, ready to absorb everything related to the human body. In this way, with pleasure and fondness for anatomy, his curiosity is going to be fed in each diseased body to which he will dissect once converted into a corpse. It can be said that Henry Gray was a self-taught person who little or nothing escaped him about the structure, form and relationships of the different parts of the body of human beings.
As soon as he arrives at St. George's, he begins to shred the human body in a thorough manner, preparing himself to elaborate minutely what the anatomy Bible will be. With an elegant style, Henry Gray presents in his work the morphological peculiarities of our body in detail. This is a pioneering study that will be completed with the illustrations of Henry Vandyke Carter, Gray's companion at St. George's, son of painter Henry Barlow Carter, a coastal watercolor painter who decided to baptize his eldest son as Vandyke in honor of Anton van Dyck, 17th century Flemish portraitist. Henry Vandyke's illustrations for Gray's work are priceless, especially in regard to nerves, blood vessels and the lymphatic system.
When it comes to studying the kidneys, they are presented as they are; establishing the real differences between the left kidney, a little larger and positioned higher than the right kidney. Henry Vandyke obtains visual representations whose realism jumps to the sight, because, they were taken from the works of dissection of Henry Gray and that is noticeable. Vandyke's work is comparable, in beauty, to what he would realize years later Santiago Ramón y Cajal when he devoted himself to detailing glial cells and nerve endings, creating textures of pencil scribbles that, well, looks, connect with surrealism. Contemplating the drawings of both, both Vandyke and Cajal, we find the beauty that underlies the human body.
It is about the same beauty that a mulatto boy found himself when he was hit by a car in the New York streets and to which his mother gave the anatomy manual of Henry Gray, to be distracted in the hospital. We refer to the painter Jean Michel Basquiat, who always emphasized the influence that Vandyke's illustrations had had on his pictorial career.
So much so that, at the end of the 70s, with less than twenty years, he formed along with the actor Vincent Gallo an experimental music band that was called "Gray". But that is another matter.
The stone ax It's a section where Montero Glez, with a desire for prose, exercises its particular siege on scientific reality to show that science and art are complementary forms of knowledge.
You can follow MATERIA in Facebook, Twitter, Instagram or subscribe here to our Newsletter
(tagsToTranslate) best (t) seller (t) medicine (t) century xix (t) henry gray (t) give (t) print (t) study (t) pioneer (t) anatomy (t) refer (t) convert (t) book (t) success



Source link