The best scientific calculators so you don't 'choke' on math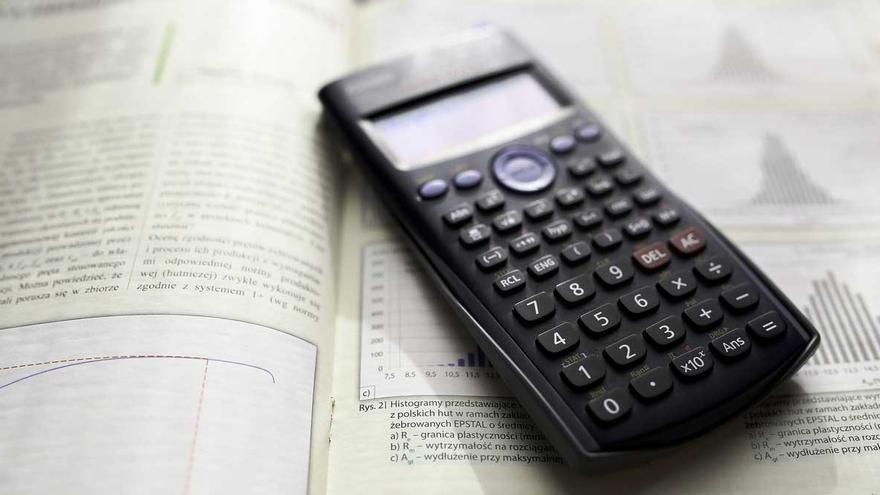 The scientific calculators they become essential from 5th grade of Primary. Therefore, it is important to choose a model that adapts to the student needs that ensures a long service life. When we think of scientific calculators, one brand comes to mind: Casio. It is a company specialized in this product that was the creator of the world's first electronic calculator with a memory function. Since their launch in 1965, scientific calculators have gone evolving at the speed of light incorporating functions into their keyboards.
The Japanese brand, based in Tokyo, has launched a model with covers to make scientific women visible, break gender stereotypes with references in the STEAM environment: Science, Technology, Engineering, Art and Mathematics. Specifically, this tribute to British physics Jess wade. His research focuses on the creation of light-emitting diodes we turn into LEDs. In 2018, she received the Daphne Jackson Medal and Award from the Institute of Physics (IOP). The Casio FX-82SPXII Iberia Scientific Calculator has 293 functions and 24 levels of parentheses. This model stands out for its high resolution LCD screen: 63 x 192 pixels, 10 + 2 digits. It is available in Spanish, Catalan, Basque and Portuguese, and works with batteries and sunlight.
This scientific calculator is not programmable, but it offers 576 functions (spreadsheets, logarithms, powers, roots, trigonometry, statistics …), 47 scientific constants, 40 pairs of values ​​for metric conversions and complex number calculations. It has a high resolution multi-line (4-6 line) LCD screen and a keyboard that separates by colors the different functions of the machine. It is made with a simple design and its menus can be configured in Spanish, Catalan, Basque and Portuguese.
The HP 35SC B12 Scientific-Technical Calculator features an elegant vintage design reminiscent of the successful HP 41 model from the 1970s. Nostalgic people will be immediately drawn to it as if it were an heirloom, but its appearance is not the most important thing. Science projects need precision, reliability, and functionality to succeed. Its LCD screen is of high quality, is large, has capacity for 14 characters that are divided into two lines and allows the adjustment of the contrast to obtain optimal visibility at all times. its power supply They are rechargeable batteries and, in addition, it has an energy saving system that turns it off 10 minutes after the end of use.
Helect's H-1002 Scientific Calculator is rugged and professional grade for variable statistical calculations, angle modes, and scientific notation functions. It will be used by both Primary and Secondary, university or professional students. It incorporates an LCD screen with a two-line display that shows the operation and the result at the same time. This function is very useful for locating possible calculation errors. Includes an internal battery that offers a useful life 24 months. Choosing the best scientific calculator will depend on the educational stage of the student and what use they will make of it.
Scientific calculator functions
These are some of the mathematical operations that we can perform in scientific calculators:
Derivatives
Square roots
Integrals
Long equations
Statistics
· Trigonometric functions
Switch between degrees and radians
Some of these operations are not learned until Baccalaureate so, as mentioned above, scientific calculators will accompany students throughout much of their educational stage: from Primary, ESO, Baccalaureate and FP or University. Choosing a more complete model will be key for the subject of Mathematics to become a useful subject. On BuyBest.co.uk We carry out product comparisons and analysis to help you make the best purchase decision. Our income comes from a commission from the seller whatever your purchase, which allows us to be truly independent.