The best pilots in the world will fly in Gran Canaria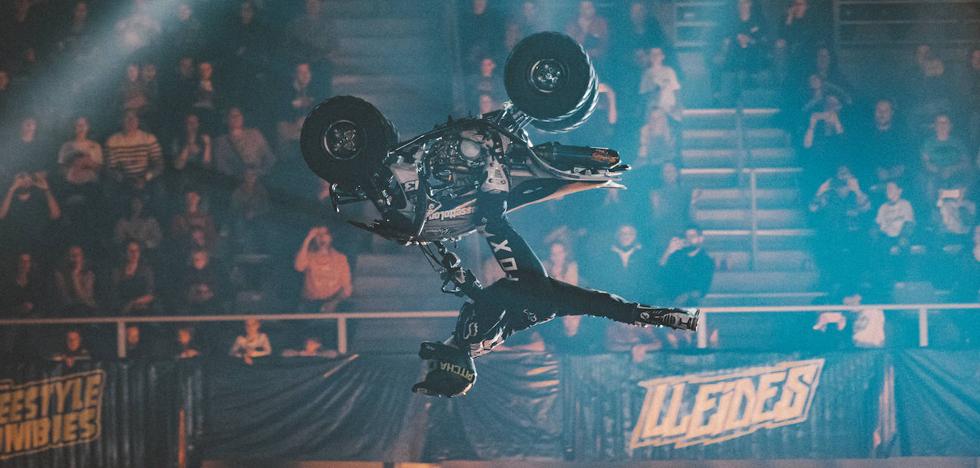 Countdown for the spectacular 'Freestyle Zombies Canarias Tour 2022' to land at the Gran Canaria stadium
The
July 30 It is the date marked by fire for the best pilots in the world to delight lovers of extreme sports in the
gran canaria stadium. An appointment that will mix emotion, fun, risk and adrenaline with a show of more than two hours full of jumps, pirouettes, music, visual effects and surprises.
The
Freestyle Zombies consists of four exciting categories. On the one hand, some of the best FMX (freestyle motocross) riders on the planet will perform stunts over 15 meters high, 23 meters apart and separated by a starting ramp and a receiving ramp.
The Spaniards Edgar Torronteras, a living legend of this sport,
Marc Pinyolyoungest pilot to do a back flip at 18 years old and creator of a unique trick like the «inside roll»,
William Navasa young and emerging international promise, and the French,
David Rinaldo, 2013 FIM Freestyle Motocross World Champion, are some of the most outstanding riders who will take part in the premier class.
On the other hand, the MTB Freestyle «riders» will cross the skies of the island with mountain bikes accelerating from an imposing
12 meter mega ramp Tall. The best exponents of this category will be
welcome waterholder of several world records and impossible tricks such as the double front flip, or a pilot of international stature such as
Gemma Corbera.
In addition, the Scooter Freestyle pilots will be in charge, aboard a «scooter», of lifting the fans from their seats. The best example will be the very young
Alex Gong (15 years old).
The great novelty of the visual show will be the participation, for the first time, of a Quad Freestyle pilot of proven quality, such as the Frenchman
David Tharan. who will delight with unique tricks in his specialty.
Apart from the purely sporting, they will be carried out
Parallel activities such as the performance of the acrobat cheerleaders (Psycho Dolls), the jugglers with fire, visual effects and a speaker at the height of an unforgettable show that will raise the curtain at 9:00 p.m.
Lanzarote, first stop

The island of Lanzarote will be the first stop
(July 23th) of a Canarias Tour that will travel on
July 30 to the Gran Canaria Arena (Gran Canaria), which will pass through the sports center of San Sebastián de La Gomera
(20th of August) and that will put the climax on
August 27th at the Antonio Domínguez de Arona stadium (Tenerife).
Tickets can be purchased on the portal www.tomaticket.es and at the following points of sale: Servibyke Telde, Valsebike (Telde), Motomax, Motomania (Gáldar), Moto Sprint (Maspalomas), Pool Position, Byke Lane and at the different Bazar Sport centers (Arucas, CC Siete Palmas, CC El Mirador, CC Las Arenas and CC El Tablero).