The best moments of 'The island of temptations', chosen by television professionals | TV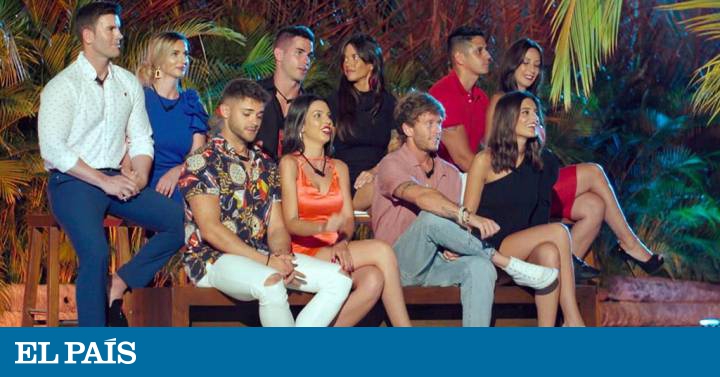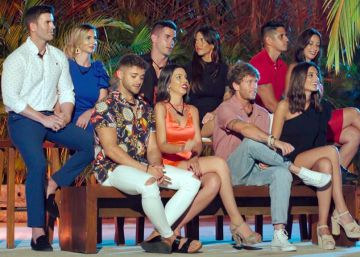 lack of that, this Thursday, the spectators say goodbye to the five couples who wanted to test their relationship in The island of temptations, the program has closed its tour in the Caribbean paradise. It does it as the first great television phenomenon of 2020. The reality, presented by Mónica Naranjo, has seen how its audience has grown broadcast after broadcast, both on Telecinco and Cuatro. The outcome of the program, which Four aired on Tuesday, it kept 3.6 million viewers hooked, which accounted for a 29.9% screen share. It was the most watched program in the 14 years of life of the chain, and gave Cuatro its best day without a sporting event in the last nine years, raising the average share of the channel to 10.3%.
In its journey since January 9 began its broadcasts, the program has left a trail of great television moments that have even jumped out of the small screen turned into viral memes or slipping into daily conversations. Television writers choose some of these moments:
Ruben leaves Fani. Final program on the island, February 11.
By Paloma Rando, screenwriter (Women of the (h) Ampa)
Ruben, the guy with whom Fani cheated on Christopher had a lucid moment when he refused to start a relationship with her. "You've been with a guy for seven years and you've done this in front of all of Spain," he argued not to go with her. It was a drop of common sense within this whole program of people dominated by their low instincts; some instincts, which depending on the situation may be lawful or at least human, but that should not be disguised as something else. Fani lied to herself, blaming fate for finishing alone. But she is not a hero of Greek tragedy. He has made a series of decisions that have taken him where he is, of course it has not been a blow of fate. "The heart has brought me here," he told himself. No, Fani, don't fool yourself, it hasn't been the heart. It has been another organ that you have below.
Party in the boys' cabin. Eighth gala. February 4
By Diana Aller, screenwriter
One of the most embarrassing moments of the program was the humiliating party of the boys in which they deal with women. It is a summary of how little they have understood gender and fun. Gonzalo especially makes an apology of sexism that is so horrible, it is brilliant. These are speeches that could be put in the institutes to show what misogyny is and to show how badly gender and relationships can be understood, is really vomitive. And I think it sums up very well how different the boys and girls have lived the program.
Susana leaves Gonzalo. Final program on the island February 11
.
Isa Calderón, screenwriter.
Susana had been in love with Gonzalo for many years. He has taken care of her, because she is a born caretaker, the self-esteem and insecurities of this male. He has looked more for him than for her. And being a month alone, he has realized that independent and autonomous is better than with an uncle who hates himself, who has not understood anything about life and who becomes so narcissistic that he does not even see her she. I love that she has left him. All these girls have separated from their partners because some were very boring, with an idea of ​​love and the rather toxic couple. To say that if you deceive me, you are not the love of my life is to live in the twentieth century.
Ismael: "Thank you for letting me see that I had a love of lies." Seventh gala. January 30th.
By Paloma Rando
After Andrea made a straw to another, her boyfriend, Ishmael, declared: "Thank you for letting me see that you had a love of lies. A fake love I'm not going to hold a grudge, but I don't want a partner like that by my side. No one is prepared to see how his girlfriend masturbates someone else. " As a fiction writer I would have loved to write a character a parliament with the last sentence. A truth without subtext, okay, but as violent and obvious as true. Saying all that without insulting her, in addition, has merit.
Andrea turns the tortilla around. Final program on the island, January 11.
By Diana Aller
In the last program, Andrea uses totally convoluted justifications to blame her boyfriend when she has been the one who has had sex with another on the island. It shows that he has not understood anything about how relationships work. In addition, he makes a constant apology of jealousy and says that he entered as a princess and leaves as a queen. These are phrases that underlie the idea that you have to pretend to be a prostitute without making a profit from it. Throughout the program he has shown that he has not understood anything about relationships. He even wanted to make the tempters themselves jealous, they have neither their feet nor their behavior. It is a good summary that we have very wrong ideas of what sex relations are.
"Estefaníaaaaa". Fifth gala. January 23.
By Isa Calderón.
Fani had told that Christofer the rules to have in a relationship and this poor devil, who is quite faint-hearted, has believed everything she said: what was love, (which is not believed or she) . And suddenly this man, with that cry for help, sorrow, sadness, melancholy, sees that everything was a lie. He had idealized him and had to "kill the father" with this aunt. His innocence is over.