The best memes of the final of Eurovision 2021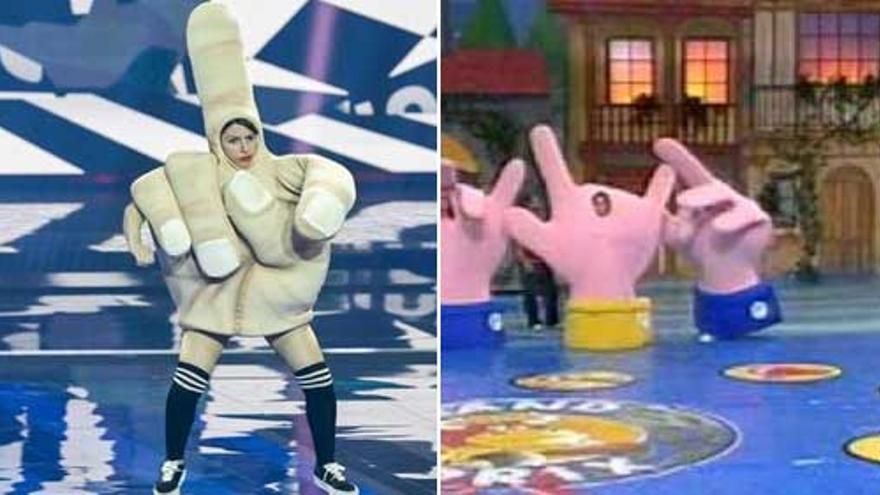 As expected, the grand finale of Eurovision 2021, held this Saturday, May 22, has reawakened the imagination of the spectators of the popular music contest on social networks, with all kinds of memes and parodies about some of the performances of the participating countries.
Germany has been one of those that has generated the most laughs in Spain when picking up the unintentional tribute that his representative has made to the 'Grand Prix', the remembered summer TVE contest, which despite the fact that it stopped broadcasting more than a decade ago, still accumulates many viewers who demand its return.
On this occasion, Twitter users recalled the mythical test of the musical hands of the TVE contest and they have compared it to the outfit worn by one of the members of the German candidacy, which also represented a giant hand.
Other viewers have parodied a alleged conversation of Pedro Sánchez (who has posted a message of support for the festival at the beginning of the night) and others have compared the representatives of San Marino with Lydia Lozano and Kiko Matamoros and that of Lithuania with Miguel Bosé, who also became a trend.
Of course, Rocío Carrasco has also been in the ingenious minds of tweeters, thanks to the fact that the songs from France and Switzerland (which many saw great resemblance to Palomo Spain) have sounded in his successful Telecinco documentary. Ana Rosa Quintana, Leticia Sabater and Belén Esteban, have been other claims most used by tweeters.