The best horror series to make you a marathon on Halloween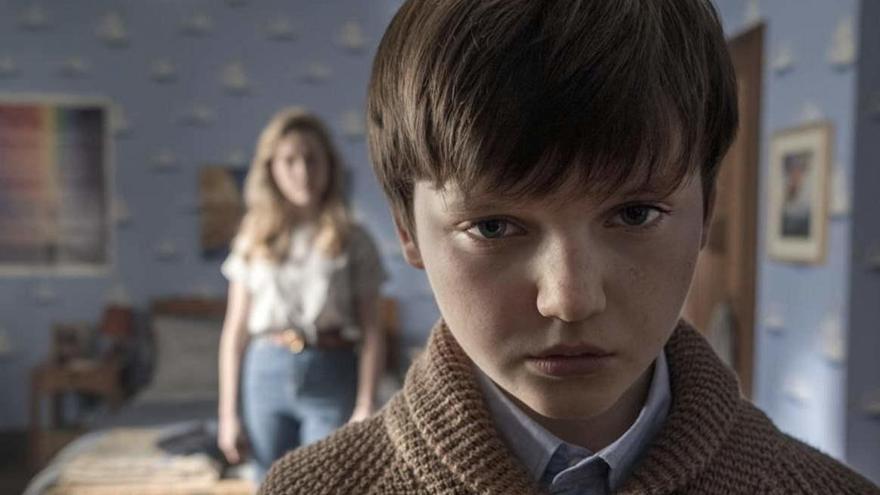 The night of Halloween, the most terrifying of the year, and in 2020 and with the measures in force in the fight against coronavirus, the celebration this year will be more homely than ever.
It may not be easy to do the 'trick or treat' with the little ones in the house, or attend terrifying-themed events for nightlife lovers. For this reason, horror series will be an ally for those who want to celebrate Halloween night, but in a more collected and homely way.
Thanks to streaming platforms, increasingly present in our lives, we present you some of the scary series with which you will be able to carry out a most terrifying audiovisual 'marathon' on such a remarkable night.
'The curse of Bly Manor'
After the success of 'The Curse of Hill House' comes this installment of nine chapters, based on the novel 'Another Turn of the Screw' by Henry James, as a sequel and recovering part of its cast of protagonists. Available on Netflix, the creation of Mike Flanagan has received rave reviews unanimously from both experts and the general public.
'The Terror'
In the 19th century, two British navy ships, HMS Terror and HMS Erebus, disappeared into the Canadian ice and their crews were never heard from again. Recently, HBO took advantage of all the existing legend around that real event to devise a claustrophobic story as a fictional series, raised in such a way that the crew must try to survive extreme weather conditions and even various supernatural events that take place around them.
'American Horror Story'
A classic that can delight both those who have already seen an installment of the saga, as well as viewers who come to it for the first time. Each of its nine seasons tells a different story, all of them terrifying and perfect for make the hair stand on end to all the spectators. In addition, it has the participation of emblematic actors, such as Jessica Lange, Denis O'Hare, Emma Roberts or Sarah Paulson.
'The Outsider'
One of the great novelties of this year 2020. Based on the homonymous novel by Stephen King, its viewing constantly makes you doubt those things that you already think you know. Cynthia Erivo, Jason Bateman and Ben Mendelsohn star in the story in which a police officer, an investigator and a lawyer work together to uncover the truth after the murder of a child. The series is available on HBO
'The Walking Dead'
The classic of the classics. The producers of the most popular series about zombies have recently announced that the next season, which will be the eleventh, will definitively close the story, so you still have time to catch up with the previous ten before all the plots conclude in the year 2022.