The Belén María Foundation creates a photography workshop for the elderly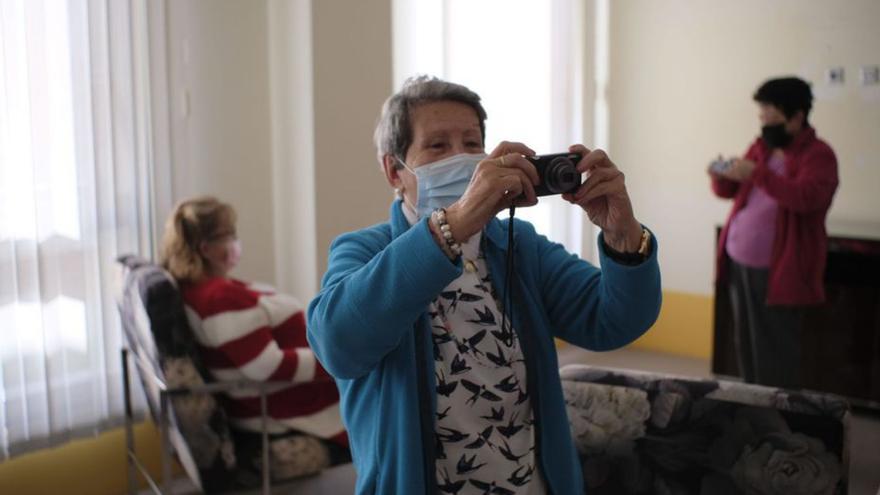 "Getting old is the only way we know how to live long until now. Doing it in a healthy way, physically and emotionally, is one of the great challenges of each of us, as individuals, and of all, as a society. If until now this postulate was pertinent, after a pandemic that has raged against the elderly, the need to promote health at all levels becomes essential ". This is the reasoning that led the Belén María Foundation, dependent on the longshoremen of Las Palmas, to devise a photography workshop, aimed at the elderly, that would stimulate different aspects of the emotional and cognitive health of its participants.
Thus, during the months of October and November, twelve day users and residents of the center, have been able to obtain technical knowledge of photography, the basics, and learn to fix their gaze on what moves them, excites them, worries them, of the hand of Tomás Correa; professional photographer, who has received numerous regional and national awards. «We have given elementary technical knowledge and in a very gradual way», he says, «we have based ourselves on learning photographic composition so that they could make images of their surroundings, then portraits, of colleagues and themselves, not only their faces but also those objects that They define them and, finally, I have proposed that they capture more abstract concepts: tranquility, dreams … The evolution, both photographic and personal, is impressive. There are some very shy participants who have managed to interact more naturally with their peers; others who at the beginning had difficulty operating the machines and are now almost experts and, all, have managed to relate in a different way with what surrounds them, looking at those things that are within their reach and give them peace or produce happiness. ».
"The workshop has given me life," says Nieves Santana. "I had a depression, due to the death of my husband and learning photography, which I had never done before, and seeing that I am capable of taking such beautiful photos, I liked it a lot."
The culmination will be an exhibition that will open before Christmas. Participants are excited to share their art with their peers and family.