The beer sector is "terribly touched" and foresees a sales slump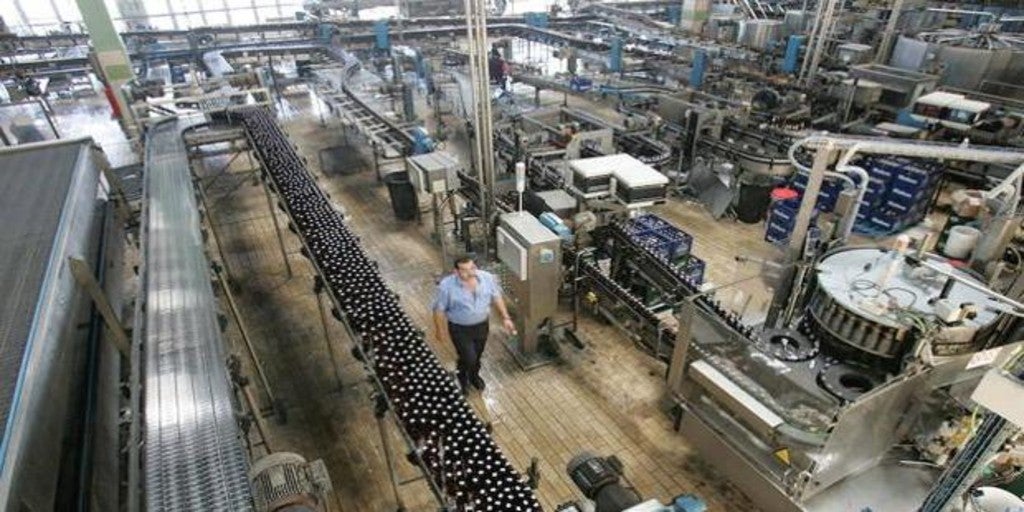 Madrid
Updated:
save

The beer sector is "terribly touched" for the closure of the hospitality industry due to the coronavirus, since this route generates 8 out of 10 euros entering the industry, so it already anticipates a drop in sales and even the approval of Temporary Employment Regulation Records (ERTE).
This has been advanced this Saturday in statements to Efe by the general director of the Brewers of Spain employers, Jacobo Olalla, whose estimates point to under no circumstances will sales in the supermarket channel compensate for the drop consumption in bars and restaurants given its magnitude.
"Someone may think that what is not consumed outside is drunk at home, but it is not what we saw in the last economic crisis," explained Olalla, who recalls that then sales in bars fell by 20% and "only a small part »was compensated by purchases in supermarkets.
The absence of soccer games, the prohibition to move and move freely from one house to another to meet friends and even the "lack of joy" that is perceived given the magnitude of this health crisis due to the spread of the coronavirus are factors that contribute to making a negative diagnosis at the level business.
"We have distribution channels and a part of the production destined exclusively for the hospitality industry," explained the head of the employers, who cited as an example reusable barrels and glass bottles, which are sold exclusively in more than 300,000 bars and restaurants in Spain.
Given the recent rebound in beer sales in supermarkets, he assured that the sector has "reaction capacity" enough to cover spikes in demandHowever, he has still insisted that profitability is lower for companies in this channel and that there is "a lot of white label" and beer produced in other countries.
"Both beer and wine are legally considered as food, their supply is also guaranteed," he stressed. Even once normality recovers, Olalla has warned of the impact that the foreseeable drop in international tourism will have - it is calculated that foreign visitors represent almost a quarter of beer consumption in summer - due to the wave of cancellations.
The postponement of the Eurocup and parties such as the Fallas in Valencia or the April Fair in Seville will also affect their sales. "It is very obvious that there will have to be ERTE in the sector. If we want companies that depend on hospitality to not close, we must facilitate that they can approve them by force majeure. Because if not, what there will be will be an adjustment of staff in other ways, "he argued.
Along with other representatives of the hospitality sector, from Cerveceros -which groups companies such as Mahou, Heineken or Damm, among others- they have also claimed the Government additional measures specifically targeted at this sector, such as the suspension of contributions in the case of the self-employed and some taxes.