The beauty of La Belloch | Babelia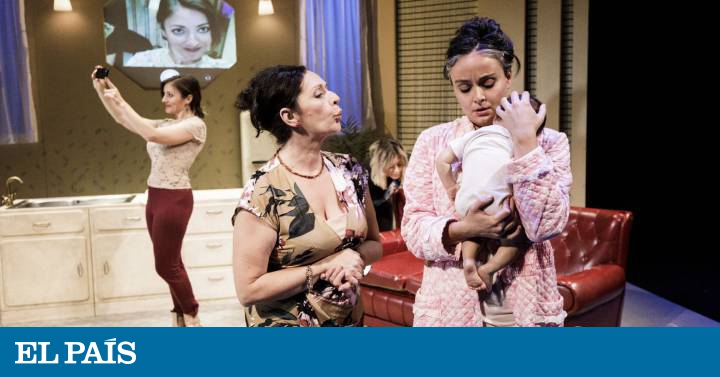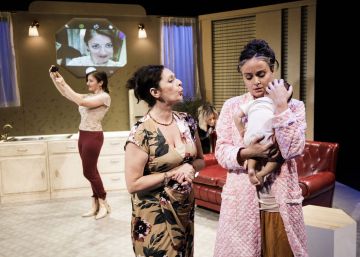 What an invigorating example the National Dramatic Center when opening its season with The Belloch, a repertoire company with a stable cast! This decision by its director suggests that companies in epidemic times should go back to being what they were: a second unit of coexistence, a place where close physical, intellectual and emotional contact promotes in-depth treatment of the issue that the work addresses, the meticulous construction of its characters, the creation of an elaborate scenic game …
Autumn in April (whose premiere was scheduled for that month, erased from this year's theatrical calendar) comes to give continuity to the characters of Summer in december, tomography of family affections that the CDN has reprogrammed, in morning function. In his new comedy of manners, Carolina Africa puts three young sisters at a vital crossroads from which they will emerge transfigured. The return of two of them to their maternal home is the springboard that the Madrid-born author uses to execute endless humorous pranks, finished off with a somersault over a sea of ​​mixed feelings. The creatures of Africa breathe certain emotions, they have a well-defined psychology, they act according to well-observed patterns of behavior. Incarnated by five actresses committed to their work, they soon earn the credit of the public.
In this family theorem, the square of the joys of the three sisters is equal to the sum of the disappointments they suffer. They are women in transit, in search of an identity that slips through their fingers: Carmen, the first-born, would like to be something more than the wife of a husband as absent as her father was always, for work reasons. Alicia is going to be a single mom to a baby, a catalyst for the role. Paloma, the youngest, has a head like birds, unable to take flight. With an indelible identity forged in the image of that of the trio's grandmother, Teresa, her mother, symbolizes all mothers: her daughters never speak her name. Her fuse lit by an incendiary Pilar Manso, Teresa is a Molotov cocktail where the lack of emotional intelligence, a colossal but selective oversight and a certain degree of cynicism mix, explode and cause all sorts of collateral damage.
Beatriz Grimaldos's Alicia radiates sweetness and a resounding charm, which hits the public suddenly, in one go. Something about her reminded me of Almudena Mestre, co-founder of La Belloch. Laura Cortón, pillar of this company and joker of Autumn in April, She goes without a chain, especially in her unpredictable portrayal of a nightmare doctor. Paola Ceballos imprints peremptory corporeity and psychological fragility on the despondent Carmen, an apprentice of youtuber, and Majo Moreno expressively embodies Paloma's abasement and emotional fragility.
As director, Africa dominates the pure, non-figurative theatricality: see the scene of the rain without water, the fight between Alicia and Carmen without touching, the recreation of the act of eating cake without cake, the sound effects created in plain sight … no downtime: chain and fuse scenes with skill equivalent to that shown by Wajdi Mouawad when directing his own plays.
Autumn in April. Text and direction: Carolina Africa. María Guerrero Theater. Madrid. Until October 4.