The BBC, convicted of paying a journalist less for being a woman | TV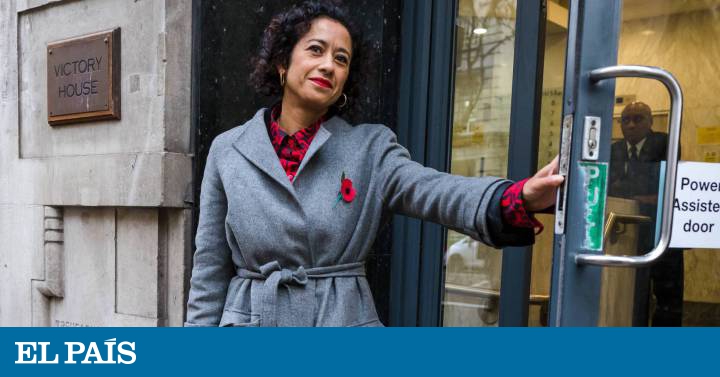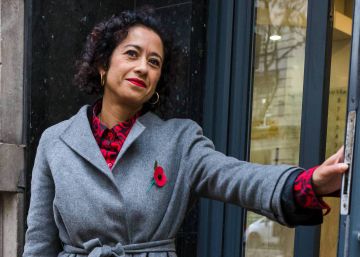 Journalist Samira Ahmed has won her long judicial battle against the BBC on Friday. A London court has found sufficient reasons to support its claim that public television had discriminated against the host of the program Newswatch. Ahmed went to court last year to defend the value of his work against that of another partner hired by the public entity, Jeremy Vine, who presented a similar content program.
The difference in their salaries, that in Vine's case it was 3,600 euros per program while Ahmed's was about 700 euros, was, according to the BBC, in the category assigned to each space. While that of the presenter was considered an informative program, that of her partner was included in the entertainment section. Both had similar content. Newswatch It became a kind of "defender of the spectator" in which the informative content broadcast throughout the week was analyzed from an ethical and professional perspective. Points of View, presented by Vine, it collected in a more informal tone the complaints and opinions of the spectators about all the programs - series, contests, etc. - of the chain.
"Jeremy Vine just read the script from the teleprompter [el cristal sobrepuesto a la cámara del que el presentador lee el texto]. I read it in the tone in which it was written. If he was told to make an eye movement, he did. No special skill or concrete experience is required to do that, "the judges have ruled, in response to the BBC's arguments, which assured that it was necessary for the entertainment program to have a talented and charismatic presenter, and that That had a cost.
The court, however, has not ruled on the specific demand of Ahmed, which claimed compensation for almost 900,000 euros, but has made it clear that his work was equivalent to that of Vine under the Equality Act of 2010. The corporation, have said the judges, "has not demonstrated any material factor that would justify the difference in payment other than the discrimination based on sex alleged by the applicant."
Several BBC presenters have turned to social media in support of Ahmed. "I can't be more proud of you," wrote Carrie Gracie, who resigned from her position two years ago for the same reasons of wage discrimination. "Regarding the BBC bosses, it's time to stop entrenching," he added. Even the novelist Margaret Atwood, the famous author of The Tale of the Maid and recently winner of the Booker Prize, has sympathized with the journalist.
The chain has the possibility to appeal the verdict, but has not yet announced its decision. In the case of not doing so, he faces millionaire payments before the almost certain possibility that new demands will be presented by the workers of the corporation.