The bateeiro who ate every day with Leo Messi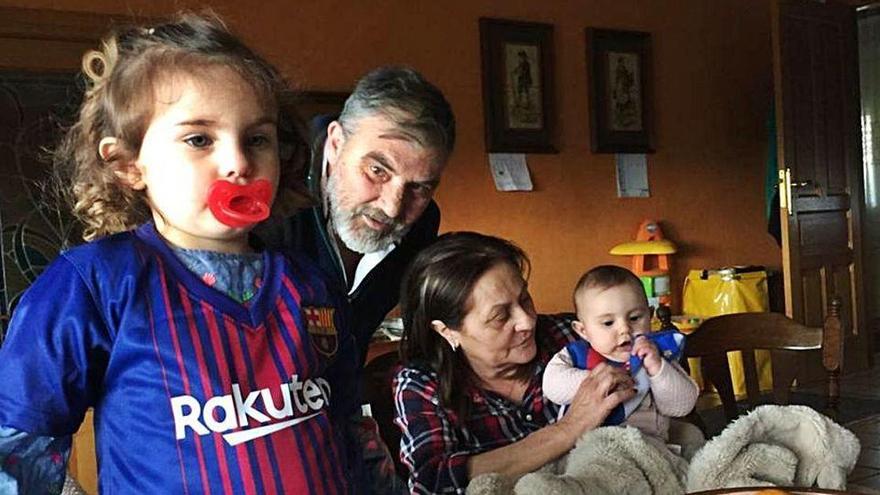 In times when the soccer planet is debating who can sit at the table of MessiIt was the Argentine star who was invited every day to share a tablecloth with the family of Juan José Mariño Padín. And that's how he was. A person who put a poster of the "best player in the world" in his kitchen to feed his football devotion every day and, incidentally, pay tribute to the one who made a strong contribution to their happiness in the middle of a disease that ended up defeating him.
His passion for him Barcelona and for Messi in particular it took him to share covers and minutes with his idol, precisely on the day his life was turned off. In an accomplice with his wife María Teresa, he wanted his obituary, with the consent of his children, to express his eternal gratitude to the genius born in Rosario with a phrase that sums up his admiration: "Natural from Vilaxoán and Moi grateful to Leo Messi for enjoying him during the serious years of his life".
That was Juan José. A person of which He savored football and that he drew it with outstanding skill for the gathering and the retranca. Someone who began to show his preference for Barça in his childhood, who enjoyed and suffered in equal parts with the ups and downs of the Catalans and to whom the arrival of Cruyff in his stage as a player at the Camp Nou meant a football idyll of youth that he would later find in Messi the certification of true idolatry.
How could it be less, soccer was his main sport when it came to playing. He did not stand out for having great gifts for it and perhaps that is why it led him to value even more the ease of Leo Messi to mark the differences on the pitch. But even long before Messi came to the world, Juan José made sure that children could enjoy the pleasure of playing soccer. He was one of the strongest bet for the creation of the base categories in the San Martín de his beloved Vilaxoán. He was also a regular participant in amateur competitions, whether they were futsal or soccer. He played forward and hence his weakness for the greats who occupied such a position, especially if they wore a blaugrana, but also for one who likes the sky blue very well and who goes by the name of Iago Aspas.
Together with his sons Xoán and Roi, whenever Barcelona approached Galicia, he did not hesitate to attend their matches. He enjoyed the most with Guardiola's teams and was even able to see the club of his loves at the Camp Nou in a match of Champions League accompanied by his family. They were moments of happiness for him in the midst of an illness that he faced with football as one of his supports and with Messi as an absolute reference. His son Xoán counts as "I had it super studied. I already knew if I was going to play well or badly just by watching him warm up. I watched all their matches and enjoyed them very much. Also those of Argentina. He loved to watch football, but with Messi he was a special weakness. "
Born footballer, he also had another of his weaknesses at Pontevedra. A club of which he was a member all his life and of which he received his last shirt, that of the returned Charles, given by his family on November 2, the day on which he celebrated his 64th birthday.
Sure that You will have been taken by surprise by all the commotion that your sincere farewell has caused. It has been his family that has faced the will of Juan José with the pride of seeing how his father's gratitude has been felt and surely he has come to know Leo Messi himself, to whom, from now on, Vilaxoán It will not sound strange to you thanks to an exceptional ambassador like Juan José.