The basketball world surrenders to Pau Gasol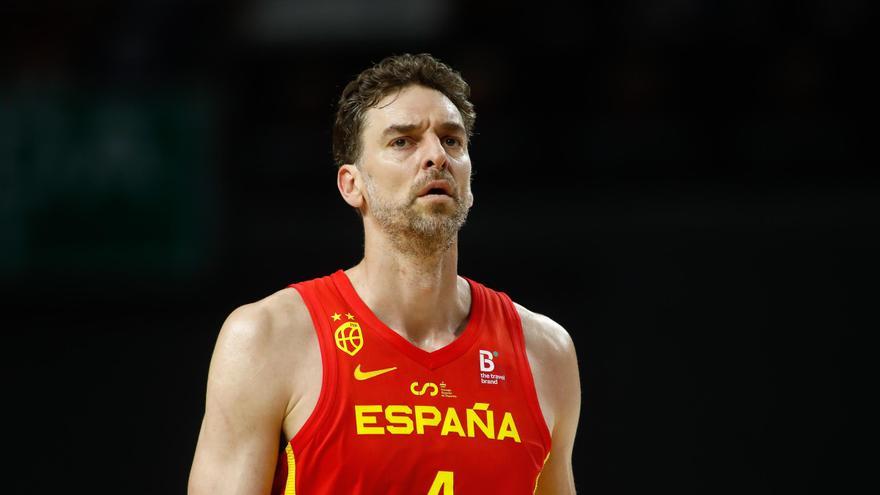 The world of basketball surrendered this Tuesday to the figure of Pau Gasol, that announced his retirement from professional sports at a public event in Barcelona at 41 years old and after 21 active seasons, 18 of them in the NBA. These are some of the reactions to his departure:
– Sergio Scariolo, Spanish coach: "Thank you for so much and see you soon"
– Sergio Llull, Spanish player: "Icon and benchmark on and off the pitch! Good luck in this new stage Pau Gasol and thank you for so much".
– Rudy fernandez, Spanish player: "Very happy to be by your side on such a special day !! I love you friend !! The best !!! Thank you".
– Jose Manuel Calderon, former player: "Today from afar following Pau Gasol. A Legend, a friend, someone who has been, is and will be a benchmark of Spanish sport and an example for everyone as a person. Thank you very much for everything."
– Pepu Hernandez, former Spanish coach: "My wish of happiness for Pau Gasol and his family, which will be the consequence of new personal successes".
– Sarunas Jasikevicius, Barça coach: "I am proud to have him as a friend. Last year he helped us a lot in the months he was here, but I stay with what he does off the track, influencing many lives, helping many people and doing a lot of humanitarian work. "
– Nikola Mirotic, Barça player: "He has been an exemplary player and I personally have seen him do incredible things, like that game with France, where I have not seen anyone dominate a game like he did. I wish him luck in his new stage and that Remain what it is: an example on and off the track. "
– Pierre Oriola, captain of Barça: "Pau has been an example for many generations. We have seen him triumph in the NBA, triumph in the national team, and he has been a reference for everyone. We will remember them as the most important player in the history of our country, one of the most important in Europe and surely a future Hall of Fame in the NBA. "
– Pedro Sanchez, Spanish president: "More than two decades taking our sport to the top. You are a legend, Pau Gasol, it has been a privilege to see you play. All my admiration and my gratitude for the countless joys you have given us during all these years" .
– Jorge Garbajosa, President of the Spanish Basketball Federation: "The best player in the history of Spanish basketball and one of the best players in the history of basketball in the world abandons his career and that is always a cause for sadness. But it is also a source of satisfaction and joy in the sense that he has had the ability and determination to decide for himself how and when to retire. HIS legacy is eternal ".
– Antonio Martin, President of the ACB: "The best player in the history of Spanish basketball retires and we can only applaud. We are going to miss him, but now is the time to thank him for all the great moments he has given us and all he has done for our sport, year after year with the national team ".
– Real Madrid: "Today one of the great legends in the history of basketball and Spanish sports says goodbye. From Real Madrid, our admiration and affection, and our appreciation for his enormous contribution to enhancing the values ​​of sport. Good luck in your new stage ".
– Iker Casillas, ex-footballer: "You are an example as a person and an athlete, today you are retiring leaving a wonderful career in which you have made us all participate. We have enjoyed a lot by your side and it only remains to say thank you. Congratulations."
– Los Angeles Lakers: "A hero in Los Angeles, a basketball legend around the world. Congratulations on your retirement, Pau."
– FIBA: "It is the end of an era as Pau Gasol retires from basketball as one of the greatest of all time."