The barrel of Brent, benchmark for Europe, falls another 15% and marks the 1999 low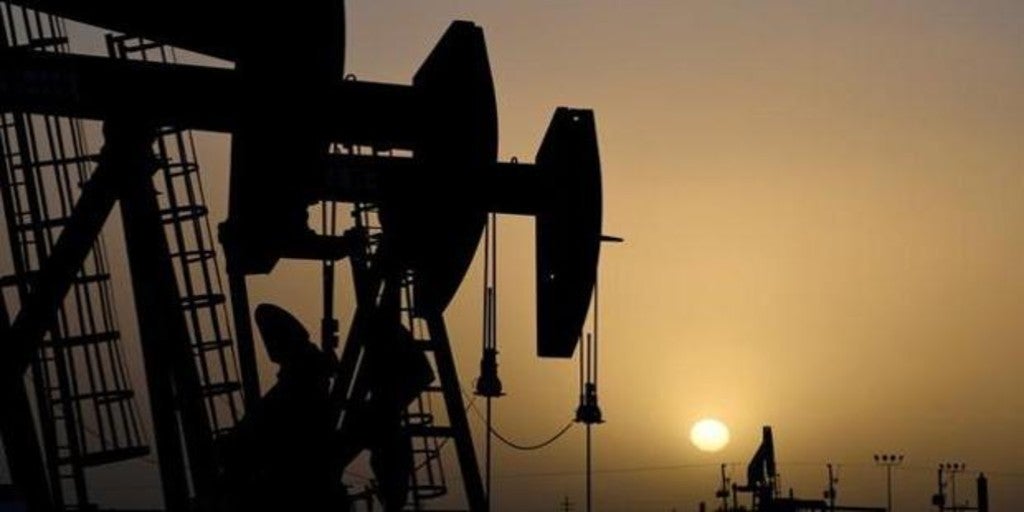 Updated:
save

The price of a barrel of Brent oil for June delivery plunges this Wednesday by 15.26% in the London futures market, up to $ 16.38, the lowest since 1999, thus maintaining the strong corrective that was already registered the day before.
In the previous session, Brent closed with a sharp drop of 25.45%, dragged down by oversupply in the market and the collapse also registered by Texas intermediate crude oil (WTI), the benchmark in the US. In today's session, Texas also lost another 8.04%, down to $ 10.76.
The collapse of demand due to the COVID-19 crisis and the lack of resources to store surplus production are affecting both the price of Texas and Brent.
The historic collapse on Monday of the oil price Texas, of reference for the United States, which for the first time it was traded negative, already infected yesterday Brent crude oil, which sank 25.45%, to $ 19,070 a barrel, although it fell by 30%.
Texas, which closed in New York on Monday at -37.6 dollars for May contracts, today returned to positive, up to $ 9.9, while June contracts fell by 68%, to 6 ,5 dollars. This abrupt drop caused CME Group, the company that owns the Stock Exchange, suspended trading to avoid volatility. Once activity resumed, the WTI for June rebounded to $ 10.01, representing a drop of more than 43%.
Alberto Martín, partner in charge of Energy at KPMG in Spain, explained to ABC that «The oil market is experiencing a crisis unprecedented in its history due to the impacts of confinement, which is causing a drop in world oil demand of around 30% and has also coincided with a time of trade war between Saudi Arabia and Russia, which were fighting for their position in the market. "
This has caused "excess production that has been stored until this storage capacity has been saturated. Now what has been produced is an expanded OPEC agreement to reduce that oil production by 10 million barrels a day, but it will take time before those production cuts and the effects of the recovery in demand. that will come for the purpose of confinement can allow to dispose of all those surpluses stored. During that period, which could last until the end of this year or even next year, low oil prices can be expected and we have even seen episodes that we could not even imagine as negative prices for West Texas at some point in time » Martin points out.