The Barcelona Court files Mediapro's complaint against Sandro Rosell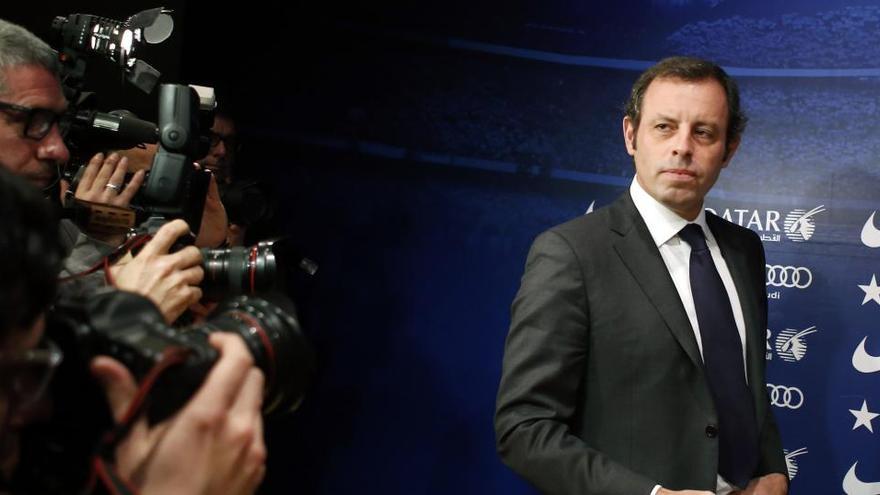 Section 7 of the Hearing of Barcelona has confirmed this Friday the file of the complaint that the president of the Mediapro Group, Jaume Roures, and the same production company presented for alleged espionage of FC Barcelona and the former president of the club Sandro Rosell.
It has been agreed in a resolution this Friday consulted by Europa Press, in which dismisses the appeal de Roures and Mediaproagainst the decision of the Investigating Court to archive the investigation into the club and Rosell, as well as the former director general of Barça Licensing & Merchandising Joan Carles Raventós, among other club officials, and the former director of Information Technology at Mediapro.
The court finds that there is not enough evidence to support the alleged espionage that, according to Roures' complaint, was "induced, instigated or aided" by Rosell and Barça.
In 2016, Mediapro filed a complaint against Rosell and Barça for an alleged continuing crime of disclosure of business secrets, against the privacy of one of the founders of Mediapro Jaume Roures and continued aggravated theft. The complaint referred to events allegedly that occurred between 2009 and October 2011, and the audiovisual group claimed that a former employee of the company "deliberately and systematically" accessed Roures' e-mails, and allegedly forwarded them to Rosell.