The Barça exerts of leader in Europe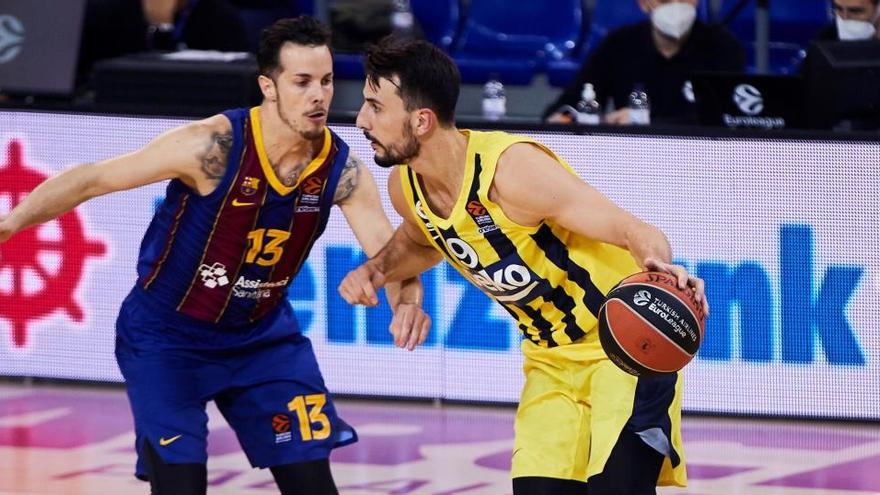 The Barça passed over (97-55) this Thursday from Fenerbahce in the matchday 8 of the Euroleague held at the Palau Blaugrana, where Sarunas Jasikevicius's men demonstrated their leadership status in the competition, in a collective recital and with the scoring ecstasy of Kyle Kuric in the fourth quarter.
The team culé added his sixth victory followed in Europe, 7-1 at the top of the table, in a scoring display from the first quarter. Abrines (12 points) and Mirotic (16) gave the first blow; Higgins (11) and Smits (20) the second and Kuric (25) was in charge of bursting the piñata with six triples in the fourth quarter.
The local deployment soon left the Turks behind. The difference continued to grow in favor of Barça in the second quarter, with a triple from Calathes reaching the break (47-26). At Fenerbahce, Brown left minimal details of a team that had been disconnected for a long time and that made 9 points in the third quarter.
That was the null reaction of the Turks, while Barça found Kuric. The Yankee shooter did not miss a triple in the fourth quarter to make the beating louder. The 'Fener' leaves far from the level of an aspirant still within the 'Top 8' and the Barça de Saras grows and at times they like it.
Data sheet
- Outcome: BARÇA, 97 - FENERBAHÇE BEKO ISTANBUL, 55. (51-29, at halftime).
- Team
Barça: Calathes (5), Higgins 811), Abrines (12), Mirotic (16) and Oriola (-) -the starting quintet-; Hanga (2), Bolmaro (-), Smits (20), Heurtel (-), Davies (4), Martínez (2), Kuric (25).
Fenerbahçe: Westermann (9), Brown (10), Ulanovas (-), Duverioglu (4) and Vesely (6) -initial quintet-; Hamilton (-), Mahmutoglu (3), Biberovic (3), Barthel (7), Pierre (4), Eddie (7) and Muhammed (2).
- Partial: 28-17, 23-12, 18-9, 28-17.
- Referees: Ryzhyk, Latisevs and Hordov. Eliminated for fouls Bolmaro.
- Pavilion: Palau Blaugrana.