The Barça does not loosen and knocks down Zaragoza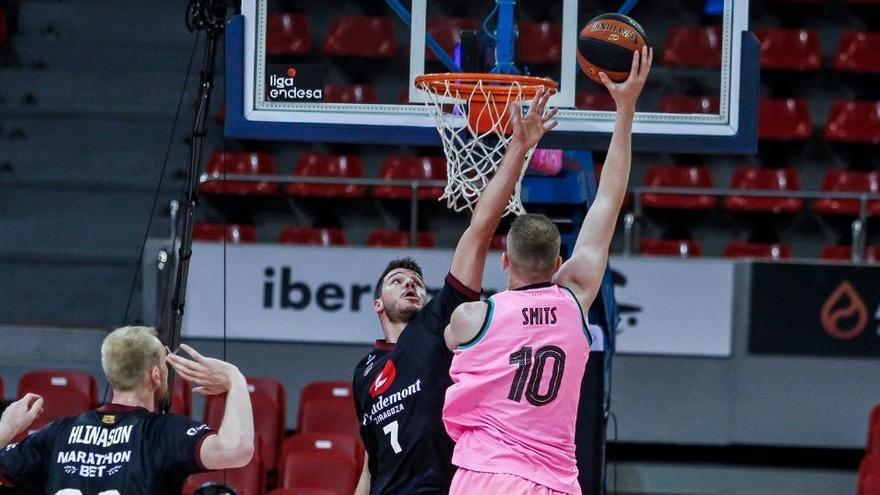 The Barça confirmed his good moment with a clear victory this Sunday in his visit to the Casademont Zaragoza (85-97) and walks firmly both in the Euroleague, in which it is the leader, and in the Endesa League, with nine wins in eleven days.
Sarunas Jasikevicius' team fulfilled its role of favorite against an Aragonese team that held the guy until the break but then the leads melted.
The duel was decided in the third quarter, with a crushing partial of 0-16 for the Catalan team.
The great first quarter of Dylan Ennis, with 14 of the 24 points scored by his team, served the locals to keep the pulse of the Barça team, which dominated the rebound both defensively and offensively, which allowed him second options that mitigated his lack of success in the triples (1/6).
The Casademont closed the rebound wound in the second set against a Barça that was still not successful in the outside game but that did a lot of damage in the paint (20 points at halftime).
The refreshment time made the locals lose their rhythm, who sank in the third quarter (10-29) due to their own mistakes and also to the good defense of Barça.
They went six minutes without scoring in which they conceded a 0-16 partial that left the scoreboard 47-63 and the match decided, because the Catalan team did not relax and avoided any hint of recovery from their opponent until the end.
Data sheet:
85 – Casademont Zaragoza (24 + 18 + 10 + 33): San Miguel (-), Ennis (26), Brussino (2), Benzing (20), Thompson (7) -starting five- Barreiro (7), Seeley (5), Jaime Fernández (1), Konate (3), Hlinason (6), Javi García (5) and Rupnik (3).
97 – Barça (22 + 19 + 29 + 27): Calathes (11), Higgins (17), Abrines (2), Mirotic (8), Oriola (14) -starting five- Davies (12), Hanga (5), Bolmaro (2), Smits (8), Heurtel ( 8), Sergi Martínez (-) and Kuric (10).
Referees: Pérez Pizarro, Araña, Fernández. Davies (m.40) were excluded by personnel.
Incidents: match corresponding to the twelfth day of the League played at the Príncipe Felipe de Zaragoza pavilion behind closed doors.