The bank urges De Guindos to lift the veto on dividends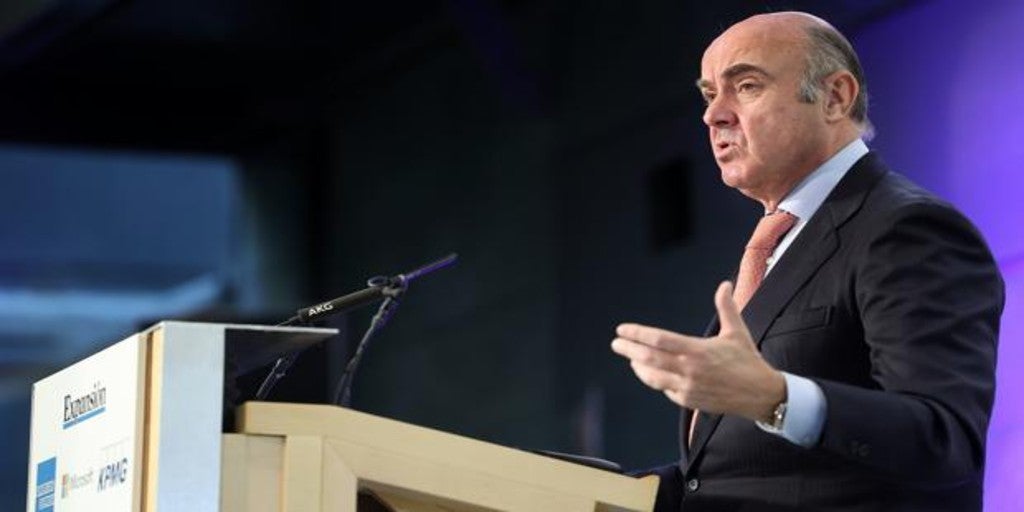 Madrid
Updated:
save

There is no doubt that banks want to pay out dividends in 2021. Although none will do so without the approval of the European Central Bank (ECB). A tug of war between entities and the supervisor that is tightening the rope more and more and that today has had a new chapter in the financial sector forum organized by Expansión, in collaboration with KPMG, Microsofr and American Express.
José Antonio Álvarez, Onur Genç and Gonzalo Gortázar have been very clear. The CEOs of Banco Santander, BBVA and Caixabank They have urged the Vice President of the ECB to lift the veto on remunerating shareholders for next year. They want and can go back to it, and the pressure is mounting.
They have all spoken in very similar terms. They want the community supervisor to lift the recommendation-ban. In fact, in recent months several entities have been announcing decisions in this regard, as long as the ECB does not extend the veto.
Álvarez explained that the ban "unnecessarily" raises the cost of capital for banks, which is why it is recommended that it be withdrawn. Genç, for its part, has focused on the difference in treatment depending on the territory and the sector. "I think this situation should be balanced, but it is a decision for the regulator. We hope it will be lifted in 2021, "he said. Companies from other sectors or banking in United States they can remunerate the shareholder, while in Europe the veto is general for the financial sector.
The CEO of Bankinter, Maria Dolores Dancausa, has also highlighted today in an interview with ABC that the measure has been extended too much in time and that it has been a decision that has weighed down «a lot» to the sector in the Stock Market. Thus, there are declines in the parquet these months even higher than 50% in some cases.
Also, as this newspaper published, banks have been pressuring the ECB for weeks to be able to give dividends. Both in public and in private, sometimes with the Spanish Banking Association (AEB) as an interlocutor. The rope is already tight and the option to relax the scene is in the hands of Lagarde and De Guindos.