The Bank of Spain warns of an incomplete recovery threatened by outbreaks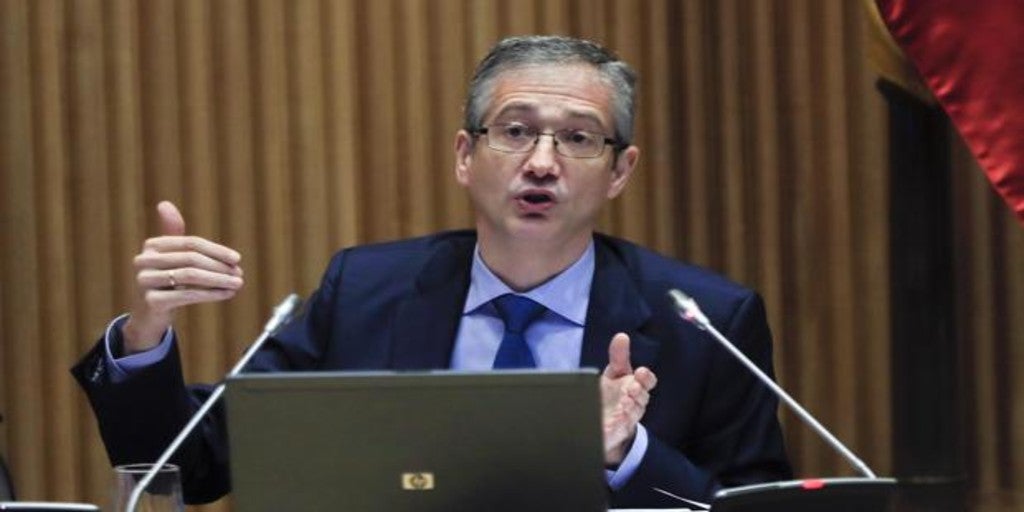 Madrid
Updated:
save

In two weeks the Bank of Spain will update its projections for the Spanish economy, but Governor Pablo Hernández de Cos has already warned that the recovery is being incomplete and that the outbreaks of the pandemic threaten to cause "negative effects" on economic activity.
In his speech at the courses on the financial sector at the Menéndez Pelayo International University, organized by the APIE with the sponsorship of BBVA, the supervisor also pointed out that we are facing a gradual economic rebound and that it does not reach everyone in the same way. economic sectors and agents. Desigual, in his words, just as the vice president of the ECB, Luis de Guindos. "We are currently facing a gradual recovery which, in any case, is subject to high uncertainty, and which is still incomplete and heterogeneous," said De Cos.
Faced with this scenario, the governor has stressed the need to extend and expand public aid. It refers both to employment support measures such as ERTEs, as well as to other business financing such as guarantees. All with the aim of "sustaining the recovery."
Regarding the ICO endorsements, the position of the Bank of Spain is clear: if they are necessary, we will have to add more fuel to the fire. In this sense, De Cos has emphasized that the current lines that are in force will fall short to cover the total financing needs of companies: "Looking ahead to the next few months, it is estimated that, through the global guarantee program public, which amounts to 140,000 million euros after the last extension, could cover around 75% of the financing needs mentioned. The remaining amount would have to be financed with the disposal of the liquid assets of the companies themselves, with the use of the unused volume of the lines of credit granted or with the use of new debt without guarantee.
However, Spain's problems go beyond the short term. Public debt, which could spike above 126% of GDP this year in the most adverse scenario, represents one of the main challenges to tackle in the medium term. "It must be borne in mind that the persistence over time of high levels of public debt would reduce the countercyclical margins of action available to fiscal policy to face adverse macroeconomic shocks, it could weigh down the growth capacity of the economy and, in any case, it would expose the Spanish economy to a situation of chronic vulnerability to changes in investor sentiment in the financial markets ", stated the leader.
Likewise, the governor has highlighted that there is room for bank mergers in the Spanish financial sector, in search of making both the entities and the system "more resistant" in the face of adverse times and economic disturbances. A warmer stance than that held by Luis de Guindos, who pointed out this morning that concentration in the sector requires urgency and speed.