The Bank of Spain urges the Government to approve more public aid if the crisis takes hold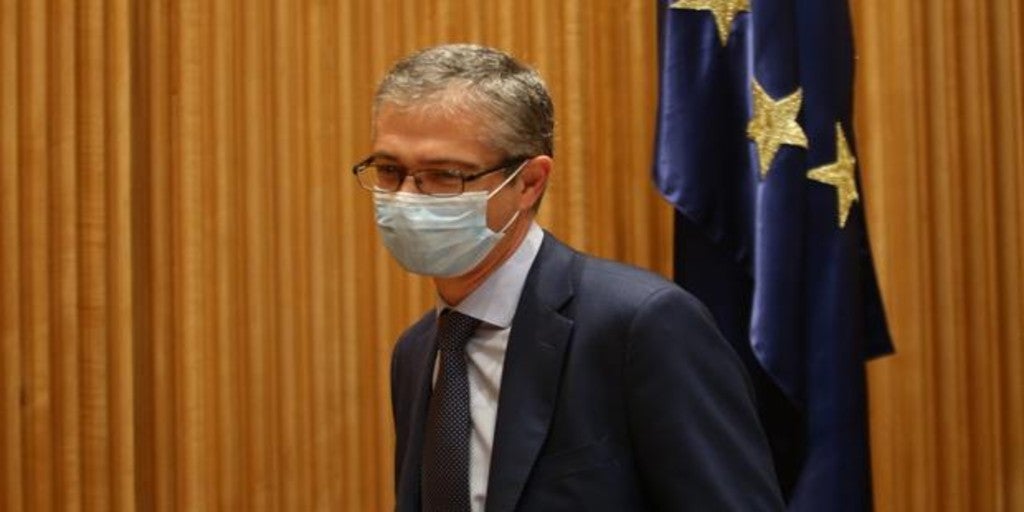 Madrid
Updated:
Keep

More public aid should be given if the situation requires it. This has been the main message that the governor of the Bank of Spain has transmitted, Pablo Hernandez de Cos, in an event organized by Invertia-El Español. Specifically, the supervisor's leader has demanded "flexibility" in the amount that is destined to prevent viable companies from going bankrupt.
"It is necessary flexibility in the volume of funds committed, which must be adapted to the evolution of the pandemic itself and to the eventual materialization of risks ", he assured. A few words in relation to the 11,000 million in new public aid to the productive fabric that the Government has carried out a few days ago. In other words, if the crisis persists, it would be necessary to increase the amount.
De Cos has valued this package of state support as "useful" to avoid the closure of viable businesses. Although, in his opinion, his approval is not enough. How that money gets to businesses will also be essential. "It is particularly relevant a rapid and homogeneous execution, and that the distribution mechanisms allow to selectively focus these aid precisely on viable companies but with solvency problems," the governor insisted. And the truth is that, as ABC announced, public aid will still take several weeks to reach companies, while part of the approved package still requires the approval of the European Commission.
Likewise, once again, the supervisor's leader has urged to streamline "the liquidation processes" of companies that are not viable to prevent them from being consumed. public resources in companies doomed to closure. Carry out an efficient management of those 11,000 million so that they arrive on time and who can really get ahead with their business model.
"These economic policy actions would help prevent the crisis from incorporating an additional financial element that would potentially make it much more persistent," added De Cos. This has influenced the need for banking to be part of the solution to this crisis, as it has been demonstrating these months. And for this, it is essential to prevent the health-economic crisis from also becoming a problem for the financial sector. In this sense, the governor has stressed that if a general solvency problem materializes in companies, the banks would not escape a very severe impact of the crisis on their balance sheets. «These solvency problems would not only cause a destruction of the productive fabric and employment; would also end up affecting the equity position of the banking sector, which could respond with a credit restriction that would feed back the negative effects on recovery capacity and economic growth in the medium term, "he commented.