The Bank of Spain destroys the Government's GDP forecast for 2022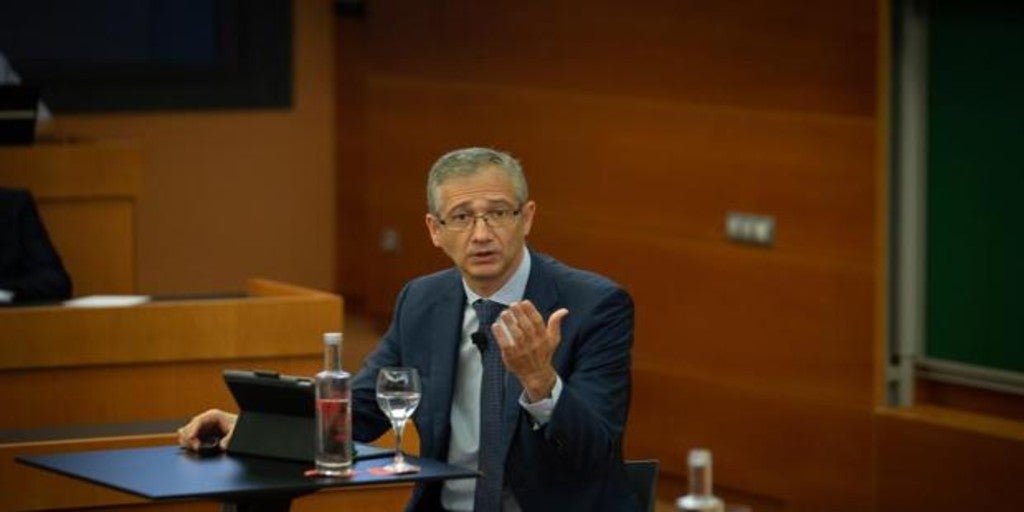 Updated:
Keep

The Bank of Spain has revised down the growth forecasts for 2021 and 2022 that it estimated last September and incidentally has given a severe cut to the official projections of GDP evolution that at this point the Government still maintains, in Against the opinion of the majority of the analysis institutes and international organizations, and that they maintain that the economy will grow 6.5% this year and 7% in 2022. For the institution directed by Pablo Hernández de Cos Spanish growth will remain at 4.5% this year, almost two points less than what was forecast in September, and it will not exceed 5.4% in 2022, 23% below the government projection.
The institution's analysts attribute this cut to several factors, among which one of the most relevant is a significant cooling of economic activity in the final stretch of the year Weighed down by inflation and also bottlenecks in supply chains, which have already started to erode activity. But also because some of the assumptions that had been discounted in their initial forecasts in relation to matters such as the execution of European funds have not been met. The Bank of Spain had estimated in principle that the Government would manage to execute around half of the funds 'painted' in the Budgets and now it only trusts that a third of them will be applied effectively.
The roadmap of the Bank of Spain discounts that the growth boost of the Recovery Plan that does not take place neither this year nor in 2022 will take place in 2023 and 2024, which is why it has significantly revised upwards the growth forecast for 2023 It will be then, at the beginning of 2023, when the institution estimates that the level of gross domestic product prior to the pandemic will recover, but its projections are more pessimistic in relation to when the growth gap generated by the pandemic will close with respect to which it would have been had in the absence of that factor. That gap will not close anywhere between now and 2025, which heralds a lost decade for Spanish growth.