The Bank of Spain defends its SMI report after calling the governor "unpresentable" Podemos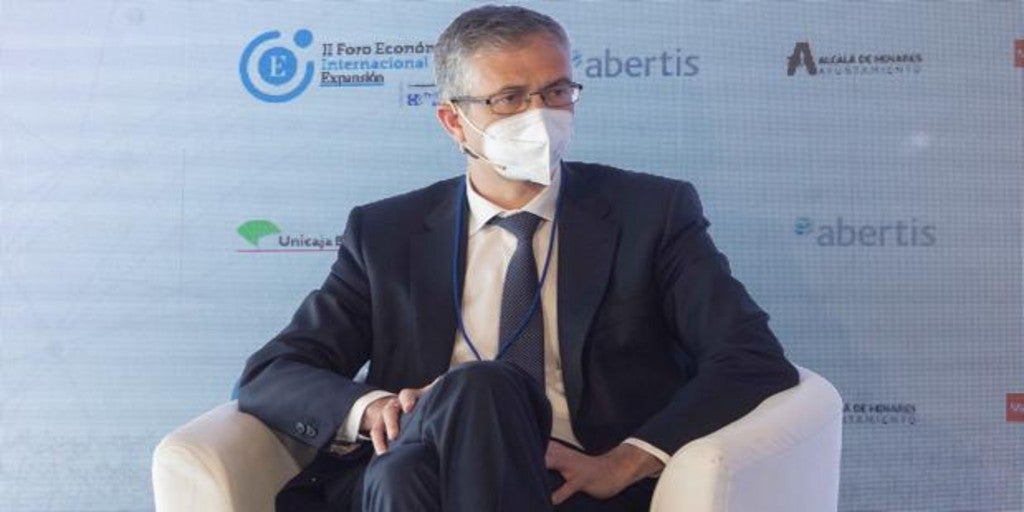 Madrid
Updated:
Keep

The report of the Bank of Spain on
the effect on employment of the increase in the Minimum Interprofessional Salary (SMI) In 2019 it fell like a slab in United We Can. Specifically, in one of its leaders, the deputy and deputy parliamentary spokesman Rafael Mayoral. He came to personally disqualify Governor Pablo Hernández de Cos and today, in the presentation of its new projections, the institution has pulled its nails out of its work.
The supervisor calculated in his document that the increase, approved without agreement with the social agents, could cost the Spanish economy between 83,000 and 180,000 jobs, due to a lower growth in employment. Mayoral's reaction was, from the platform of the Congress of Deputies, to urge the institution's leader to "run with their heads," whom he also called "unpresentable." One tone, everything is true, far from the calm shown by the Vice President and Minister of Labor, Yolanda Díaz.
Óscar Arce, general director of Economics and Statistics of the institution, in
presentation of economic forecasts, has defended questions from the press "The most absolute rigor" of work, as well as that it has been carried out "from a strictly technical point of view."
"The document is long, rich in detail and written with great care so that it is perfectly understood," he commented, adding that it has many nuances and results that can be extracted. In short, he said, it is a "comprehensive work" that covers many aspects.
In his opinion, he understands that it has been understood "reasonably well" and that each one highlights some or other aspects of the report. Therefore, they are "reasonably satisfied with the reception of a work" that sought to "shed light" on a subject like this that remained in the absence of a more extensive analysis.