The Bank of Spain asks the Government for a labor reform to review severance pay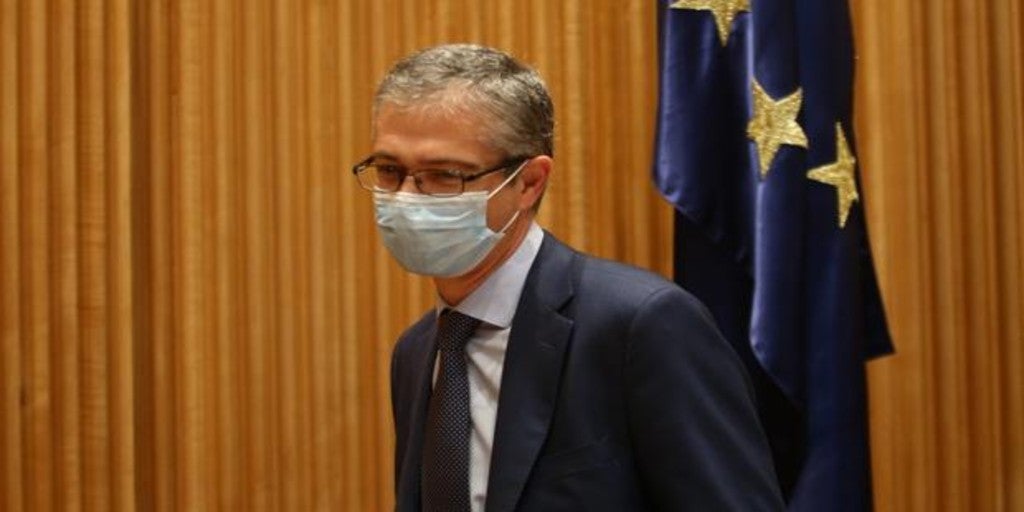 MADRID
Updated:
save

The pandemic has accelerated the need for reforms that the Spanish economy required. The governor of the Bank of Spain, Pablo Hernández de Cos, has assured this this afternoon before the Cercle d'Economia, in an intervention in which he has asked, among others, a labor reform that reviews the severance payments. «I consider it convenient to explore figures such as contracts with increasing firing costs, which reduce artificially high discontinuities of protection between different years of experience ", he pointed out, in a model similar to that of the single contract defended by Ciudadanos.
It is not the only recipe that the governor's intervention has left. «Those who mixed models that combine the possibility of accumulating in advance a part of the dismissal costs in a fund while the worker maintains the job with compensation in the event of dismissal of increasing amount according to the accumulated experience, "he added, referring to the Austrian backpack.
Less distance between temporary and fixed
«Reducing duality is inescapable. For it, employment protection mechanisms should be reviewed under the prism of reconciling the necessary protection of workers with the flexibility of companies, "he considered, noting that young and temporary workers have been the most affected in this crisis.
Indeed, De Cos has also called for a pension reform that establishes "some basic parameters of intergenerational equity», Recalling that the percentage of homeowners with a head of household under 35 years of age has fallen by eight points to 35% from 2014 to 2017.
«In this sense, some countries (like Germany, Sweden or Italy) they have chosen to incorporate adjustment mechanisms between life expectancy and the level of benefits or the retirement age to stabilize the system, "he said. Precisely, the sustainability factor that introduced the 2013 reform did this, but it has never been applied, after the Rajoy Executive left it on hold in 2018.
Productivity for more equity
De Cos has reviewed in his conference the ills that afflict the Spanish economy. The main one, the fact that productivity has only grown by 0.2% per year in the last twenty years, an elephant in the room that worsens the work and social situation. "It is difficult to think of a sustainable reduction in the levels of inequality in our country without an improvement in productivity or without a reduction in unemployment," he reflected.