The bank closed in the first quarter of the year 286 branches, 1.19% of the network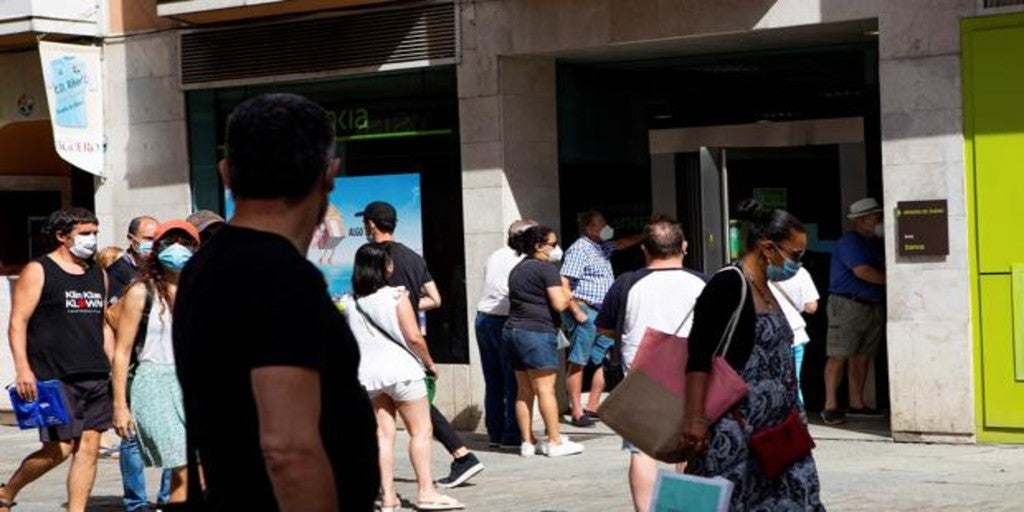 Madrid
Updated:
save

Spanish deposit institutions a total of 286 offices closed in the first quarter of 2020, representing a cut of 1.19% of the total, until the network reached 23,565 branches, according to the latest statistics from the Bank of Spain.
The reduction in the first quarter It was significantly lower than in the previous quarter, when Spanish entities lowered the blind to 1,004 bank branches. Even so, it is higher than the cut in the same period of the previous year, when 256 branches were closed, 0.98% of the network.
According to the information consulted by Europa Press, after the 286 closings in the first quarter, the number of branches of the Spanish deposit institutions supervised by the Bank of Spain is lowest since June 1979, when there were 23,204 offices.
Taking into account the 150 branches of the financial credit institutions, the total network in Spain stood at 23,715, 288 below the previous quarter. According to data from the Bank of Spain, at the end of March 2020 there were in Spain 194 deposit institutions (113 Spanish and 81 foreign), one less than at the end of 2019 and two less than a year earlier.
By communities, in Catalonia 46 offices have been closed (up to 3,195), in Andalusia 32 (up to 3,907), in Valencian Community 32 (up to 2,300), in Castile and Leon 59 (up to 1,683), in Madrid 24 (up to 2,920), in Basque Country 18 (up to 1201) and on Castilla la Mancha 17 (up to 1,364).
Fewer number of closings have registered Galicia, with 11 (up to 1,344), Murcia (11 closings, up to 724), Balearics (11, up to 666), Canary Islands (10, until 823), Asturias (2, until 592), Cantabria (2, until 302), The Rioja (1, up to 279), Aragon (2, up to 973), Navarre 2 (up to 457) and Ceuta and melilla (1, up to 34).